Pirate Theme Arts and Crafts, Games and Activities for Pre-K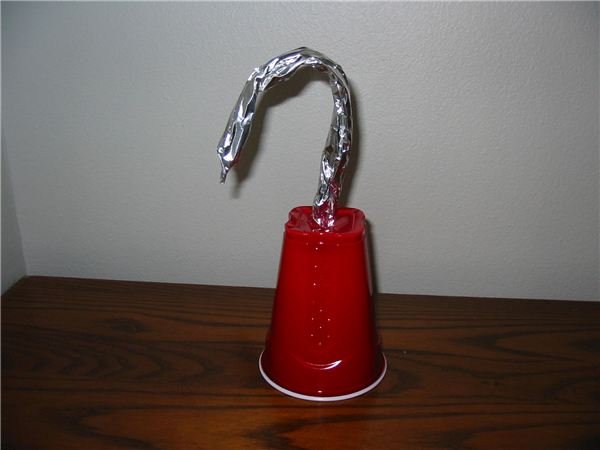 Circle Time Discussion: Using Books to Enhance a Pirate Theme
Give your group a glimpse into a pirate's lifestyle by sharing information from books. Being a real pirate wasn't a truly glamorous profession, but the characters can be presented in a fun way for dramatic and pretend play.
Maisy's Pirate Ship by Lucy Cousins (2015) is a cute board book suitable for ages two through five. The children can join Captain Maisy and her friends listening to easy text as the little pirates search for treasure. This book enhances imaginary play with its foldout 3-D pirate ship and character pieces built inside the book.
Shiver Me Letters: A Pirate ABC by June Sobel (2009) teaches the alphabet with a treasure chest of words that depict a pirate's life in rhyme. The colorful illustrations also have the children searching for missing letters in the pictures, for example, the O is a life preserver and the S is part of a sword blade. There is more than just the R in "ARGH" that makes this book fun and teachable.
Poppy and the Pirate Dog: The Missing Treasure by Liz Kessler (2014) takes the idea of being a pirate to provide entertainment for Mom's birthday. Young George and Poppy (the dog) take to gathering and watching over treasure (Mom's gift) as they plan a special pirate show for the festivity. But, what happens when Poppy gets hurt and has to wear a cone collar around her neck? And how does Poppy save the day finding the neighbor's missing tortoise? This is an engaging story divided into six chapters. It can be read in one sitting or in sections for a "what happened?" experience.
After reading stories about pirates, participate in these fun teachable activities:
Get Into the Spirit With Decorations
What child doesn't like pirates? With a little imagination, you can turn part of your classroom (or home) into a Pirate's Cove. Make a ship from large cardboard appliance boxes. Provide bandanas and felt eye patches for dress-up fun. Purchase or make some pirate flags to adorn the ship and the room's walls along with some plastic fishing net. A treasure chest is a must for the pirate décor.
Searching for Pirate's Treasure:
For sensory play, put clean sand (purchased or from the beach) into a sandbox or plastic bin. Mix in clear plastic beads (diamonds), plastic gold necklaces, and colorful faux gems inside the sand. Invite the children to use their hands or small plastic shovels to dig for treasure.
As a memory game, place 12 to 15 items (one for each child) like plastic rings, bracelets, hair ribbons, small pirate characters, eye patch, gold-foil chocolate coins, compass, bandana, pirate stickers, etc. on a tray. Cover it with a cloth. To play the game, remove the cloth and invite the children to study the tray for a couple minutes. Cover the treasure again. See how many items the kids remember seeing. You can double up on the jewelry using different colors. Perhaps each child in your group can take home one item as a memento of this game and theme unit.
Time to Walk the Plank Game:
Pirates are notorious with walking the plank on a pirate ship. Playing this game is good for building gross motor skills. Set out an 8-foot length of wood on the ground. Have the children in a line and set challenges for this game. First, have them walk across the plank without stepping off the board into the sea. Then, increase the difficulty like having the kids walk the plank sideways, hopping on one foot, or even backwards. Continue playing as long as there is interest.
Pirate Arts and Crafts
Pirate's Hook:
Captain Hook is a famous character in the story of Peter Pan. To make easy hook hands you will need a disposable plastic cup and aluminum foil for each student. Invite the children to roll a sheet of aluminum foil into a snake shape. Curve the top into a hook. Last, an adult can cut a slit in the bottom of the cup and slip the hook inside the bottom edge of the cup. The excess can be rolled up inside. The child can put the cup over his hand to mimic Captain Hook's appearance.
Make use of a handprint to create a pirate character. 
Materials:
Cardstock or heavy-duty construction paper
Non-toxic poster paints
Paintbrush
Black and red felt
Heavy-duty glue
Black marker
Plastic googly eye (optional)
Pirate sticker (optional)
Directions:
Have the child choose a paint color and apply paint to their hand with a paintbrush. Carefully lay down this hand onto cardstock paper. Set this aside to dry thoroughly.
If the child can use a safety scissor, have her cut a hat and eye patch that you have drawn onto pieces of felt. The teacher can have these pieces already prepared for very young children or ones who have not mastered scissor skills.
When the handprint is dry, allow the child to glue on the hat and patch. A googly eye can be adhered (or an eye can be made with construction paper or marker).
Have the child continue with a black marker to draw the string to the eye patch. She can also make a mouth with teeth and a beard.
If pirate stickers are available, apply one in the middle of the hat.
For more pirate theme fun, check out Argh! Plan a Pirate Theme for Your Preschool Class on Bright Hub.
References
Pirate Hook Craft – Family Fun Parties by Deanna F. Cook (1999) – Pirate Party, page 72