Preschool Math and Technology Lessons with Nick Jr's Team Umizoomi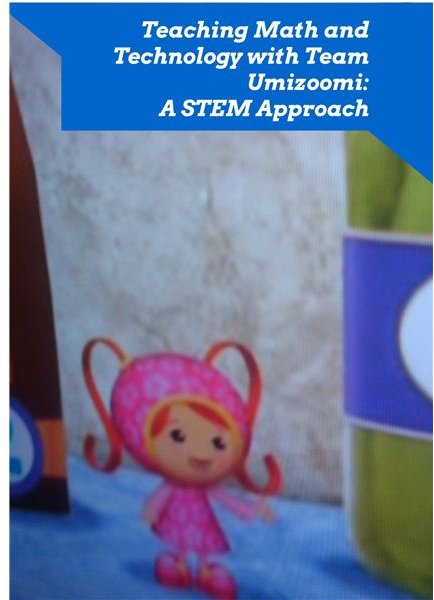 Preschoolers and Math
Teachers know that math skills begin long before students even start day care or preschool. As soon as verbal skills develop, parents ask toddlers to count everything from Cheerios to toys strewn on the floor.
Once children are exposed to Nick Jr., especially the TV show Team Umizoomi, their counting skills and their knowledge of basic geometric concepts increases tenfold, to use a math–based expression. Building math skills as well as an interest math is an excellent way to take a STEM approach to teaching on the toddler to preschool grade level.
Math Dragons
This high tech episode of the show involves Mili, Geo and Bot playing a video game called Math Dragons. They go inside the video game in a take on virtual reality for small kids. The purpose of the game is to teach numbers and patterns, and Team Umizoomi must venture through three levels to collect baby dragon eggs.
Check the References section of this article to find out where you can watch this episode online, as well as a resource to purchase the program, if you choose.
Working with Worksheets
The third in a series of five articles based on using Nick Jr shows to teach STEM, this lesson looks at patterns, shapes, counting skills and some technology. The downloadable worksheets, of which there are five, as well as the teacher resource sheet, will help make this lesson a success while employing the hands-on and open-ended question techniques that are so essential for STEM learning.
Download the Teacher Resource & Worksheets
*The five Nick Jr lessons were developed through a "consultation" with a 3 ½ year old girl; my daughter. She watched each episode several times and these lessons have been used on her with excellent results.
References
This post is part of the series: STEM-Based Lessons Using Nick Jr Shows
Nick Jr. is a favorite with preschoolers across the country and around the world. The lessons in this series incorporate popular shows from this network to help interest and excite pre-k students.