Preschool Newspaper Theme Ideas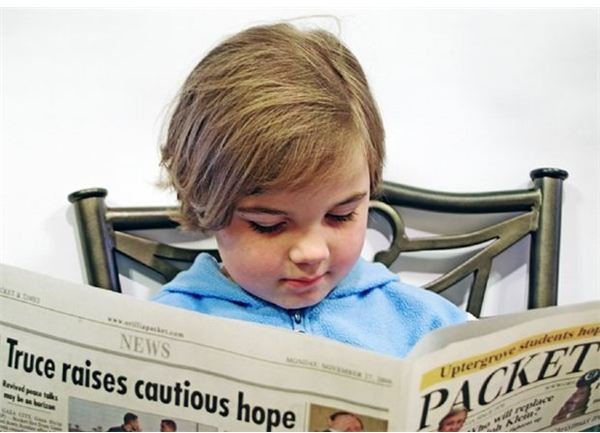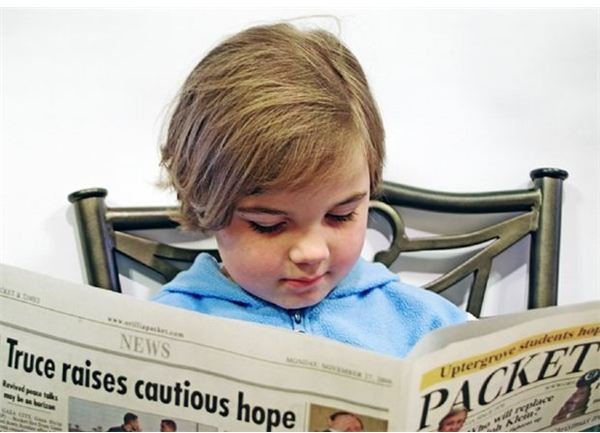 A newspaper is an effective tool in the classroom and often called a "living textbook." For older grades, it is full of trending news and statistics, but for the younger set there are still activities that will enhance their developmental skills using the printed pages many children are familiar with in their homes.
Begin your theme unit by brainstorming the many ways people use newspapers, including finding information, clipping coupons, looking for sale advertisements, wrapping a gift or even making a newspaper hat. Then, try some simple academic projects. By working with the newspaper in different ways, preschoolers will feel comfortable with this important tool in life. Here are a few ways to take the newspaper across the curriculum in an early childhood classroom.
Getting Ready
Set up a newspaper table where children are encouraged to work on projects. Supply the necessary tools starting with plenty of newspaper pages (different sections), along with safety scissors, construction paper, glue sticks, markers and crayons.
Alphabet Antics (Language Arts)
Give each child a sheet of construction paper on which you have written alphabet letters down the left side of the page. You can write the letters that you are studying in class. Challenge your kids to find these letters on a newspaper page and cut them out. They can also cut out the entire word and pictures that begin with the letter. Instruct them to glue these pieces next to the appropriate alphabet letter.
Picture Perfect (Language Arts)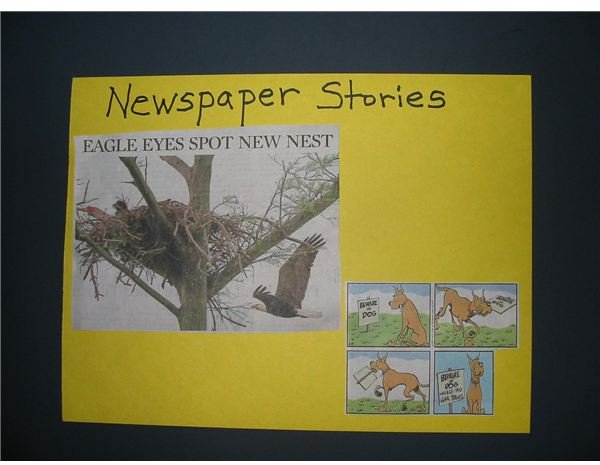 A picture is worth a thousand words. Invite each child to find a picture in the newspaper that interests him, cut out the photo and glue it onto a sheet of construction paper. During Circle Time, ask each student to tell the group a story that revolves around his picture. You can also use the Comics page to talk about favorite cartoons. If possible, have an adult write down his story under the photo.
Simple Math with a Newspaper (Math)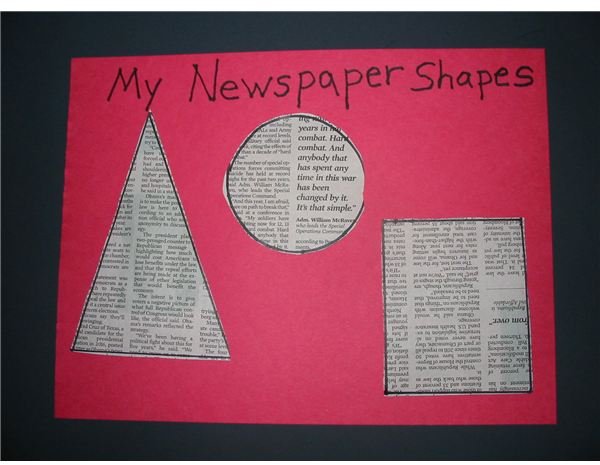 It may surprise you to find the many opportunities for using math with the newspaper. Here are several simple ideas for preschoolers.
At this age, children are learning about shapes. Teachers can draw geometric shapes with a marker onto a sheet of the newspaper. Invite the children to cut out each shape and glue them onto a colorful sheet of construction paper. Have them tell you the shape name and write it under the newsprint shape.
Since the newspaper is full of numbers, invite the children to search for numerals on a page (or a half sheet) and circle them with crayons.
Find the grocery circular and have the kids cut out coupons. Discuss how many pennies each coupon is worth. How does this help a shopper at the market?
Newspapers Promote Social Studies and Science
Expand your preschoolers' world through the newspaper's many photos. Important learning takes place when you can broaden your students' interests and let them share ideas.
As the kids to find pictures of different modes of transportation, cut these out and arrange them on construction paper. Sort them by color, type or put them in order from slowest to fastest.
Look for pictures of the many helpers we have in our communities. Discuss the importance of these helpers in your town and the ways in which they help people.
Find pictures of different types of homes people live in, including photos from city and rural life. Alternatively, make this lesson multicultural as you search for pictures that depict life in other countries. Talk about the many different ways people live.
Search for photos of animals and cut them out. Categorize them into groups, such as zoo animals, wild animals, farm animals, household pets and so on. Create a construction paper page for each group. Have the children glue the pictures on the correct pages. Keep these pages in a ring binder to create an animal book.
Newspaper Hat
The person who runs the newspaper printing press is called a pressman or pressperson. This pressperson often wears a special homemade hat that helps keep dirt and ink out of his/her hair. Use the link in the References section for simple instructions to make one of these hats. Make these for the children while you are studying this newspaper theme.
Remember that fingers get inky when working with newsprint, so prepare for clean-up time. A small dishpan with soapy water and a roll of paper towels will do the trick before the students leave these projects.
References
Personal Experience in the classroom
Craft photos courtesy of Tania Cowling