Preschool Activity Ideas for Random Acts of Kindness Week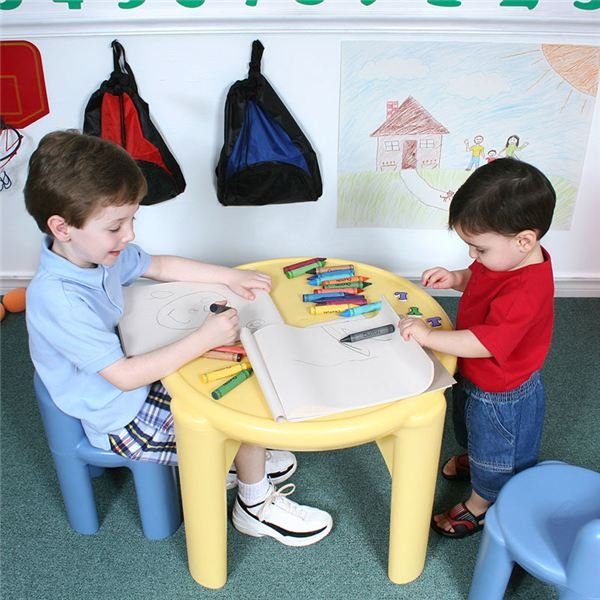 "Carry out a random act of kindness, with no expectations of reward, safe in the knowledge that one day someone might do the same for you." - Princess Diana
Every parent hopes his or her child will be kind and courteous, show gratitude, and engage in giving back to the community. These attributes are learned by the roles demonstrated by parents, caregivers, and teachers.
Children learn by seeing and doing. Teachers should include a Random Acts of Kindness theme to their curriculum plans and February is the perfect month. Every year during the second full week of February, around Valentine's Day, schools, scouts, places of worship, and others celebrate this RAK (Random Acts of Kindness) Week. This is the time to introduce preschoolers to this behavior and hope it becomes a year-round goal.
Here are a few ways to carry this theme across the curriculum.
Circle Time
As part of your circle time discussions, hold a "kindness" sharing session. Children can share stories and pictures they have drawn about kindness and being good to one another. Discuss how you can show kindness and how it makes you feel. Talk about ways children can help each other. Here are a few simple ideas:
Say hello and smile at people.
Be extra kind to people in your life; be courteous, and say please and thank you.
Offer to let a classmate go first in a game.
Share your toys.
Help to clean up your classroom and playground.
Other ways to show generosity:
Collect food to donate to a food bank.
Donate unwanted toys and books to other children in need.
Bring in outgrown clothing to donate to a clothing drive or shelter.
Create artwork and deliver it to nursing homes or senior centers.
Call or write letters to grandparents or relatives who you don't see often.
There are so many more acts of kindness you can do. Brainstorm together and write down the children's comments on a chart.
Spider Web Game
Have your group sit in a circle on the floor. Take a large ball of yarn and give the end of the yarn to the first child. Have this child roll the ball to another child and say one nice thing to that child. Then, this child rolls the ball of yarn to the next child and gives praise.
Now, make sure all children hold onto the yarn when it comes to them. After the game is finished, show the children how they are entwined in a spider web of yarn – everyone is connected to one another and has shown kindness.
Arts of Kindness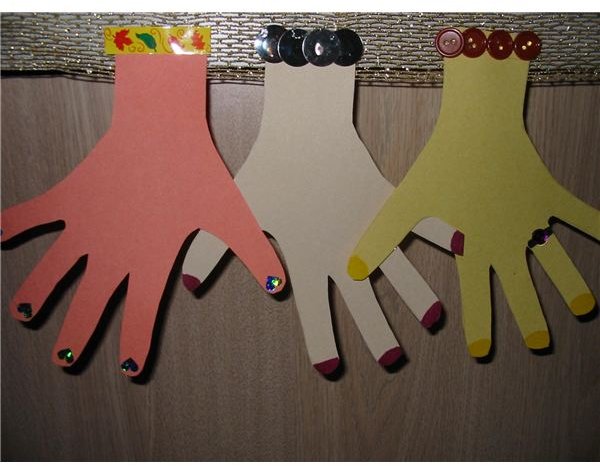 Make a hand-in-hand garland to decorate the classroom. Trace each child's hand on white construction paper. Invite them to color the hand with crayons and/or markers. Embellish the hands by gluing on a faux jewel for a ring or buttons to make a bracelet. Staple each hand on a long ribbon and hang across a bulletin board or wall. Emphasize that "hand-in-hand" you are all friends.
Another project is to make beautiful hearts to pass along to people on a class walk. Give each child a heart shape to color and decorate. With a black marker, the teacher can write, "You are special." Take a walk together either on the school grounds or in the neighborhood. Advise the preschoolers to give their heart to any individual that they want to show an act of kindness.
Music
By singing these piggyback songs, children learn new words to familiar tunes. These songs emphasize kindness and sharing.
Peaceful Friends (tune "I'm a Little Teapot")
We come to school and like to say,
"Care for one another every day."
We learn together and we play
Peacefully every day.
Let's Be Kind (tune "Frere Jacques")
Let's be kind, let's be kind.
In our heart and in our mind.
To our family, to our friends.
Let's be kind, let's be kind.
(Authors Unknown)
Snack Time
Read the book "Stone Soup" about how contributions and cooperation made a delicious soup. Have your students bring in ingredients to combine in a vegetable soup made at school. If you don't have a kitchen for cooking, try making a "friendship fruit salad" using this same concept. Have the preschoolers each bring in a specific fruit on a sign up sheet sent home to parents. Combine the fruits to make a glorious salad for snack time.
Enjoy participating in these ideas during the Random Acts of Kindness Week in February, however, stress to the children that they can use these activities all year long.
References