Create a Leaf Glyph & Then Discuss: Kindergarten Lesson on Oral Communication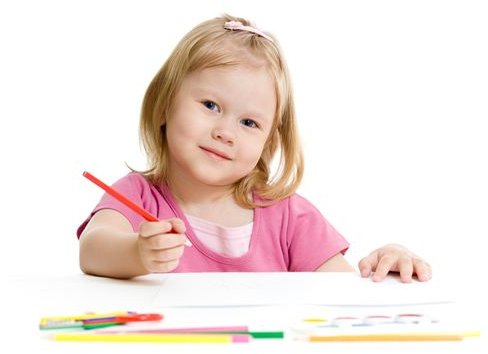 An important part of early education is for children to practice listening skills and following directions. Along with that, students need to be able to express themselves: give their point of view, ask and answer questions and relate details of a story or event.
What better way for them to practice these skills than to do an activity about a familiar subject, the family? Use this lesson in the beginning of the year. The lesson will produce a finished product to display on a seasonal bulletin board.
Objectives:
Students will describe familiar people, places, things and events with prompting and support.
Students will add drawings or other visual displays to provide additional detail.
Students will make eye contact and speak clearly and understandably.
Students will practice listening and following directions.
Materials:
Student copies of the downloadable worksheet (Click link to download.)
Crayons
Black or brown construction paper to mount the paper when finished
Procedure:
Say to the students: "Today we are going to create a glyph. (A glyph is a pictorial representation of collected data.) The glyphs will help us learn about each other. When we complete the glyph we will take turns sharing them. Then we will display them on the bulletin board so I hope you do your best coloring."
Give one of the leaf papers (provided printable worksheet) to each student and have crayons available. You will need the colors: brown, yellow, red, orange, green and purple.
Then say: "We are going to color only one leaf at a time. For each leaf I will give you a choice of two colors. You will use the color that tells something about you."
Here are the directions: (With your own copy of the worksheet show the students which leaf to color.)
Leaf #1: Color the leaf red if you are 5 years old. Color it yellow if you are 6.
Leaf #2: Color the leaf orange if you have a pet. Color the leaf green if you do not have a pet.
Leaf #3: Color the leaf brown if you have a brother or sister. Color it purple if you do not have a brother or sister.
Leaf #4: Color the leaf green if you would rather play outside. Color it orange if you would rather play inside.
Leaf #5: Color the leaf red if you like pizza. Color the leaf yellow if you do not like pizza.
When the glyph is completed gather the children in a circle and allow each student a few minutes to share their glyph. Ask about pets and siblings. Provide support for the shy students. Note what the students have in common. The more the students know about each other the more a bond is built. This promotes a more cohesive classroom.
Next mount the papers on black or brown construction paper and display the glyphs in the hallway or on a classroom bulletin board.