Earth Day: Five Day Kindergarten Lesson Series for the Week of April 22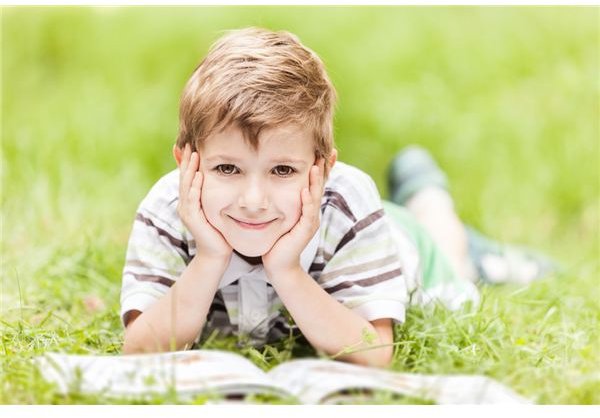 Senator Gaylord Nelson had an idea. By raising public awareness of air and water pollution, Nelson hoped to bring environmental causes into the national spotlight. The idea evolved and Earth Day began in 1970 as a day of education about environmental issues. It is now a globally celebrated holiday on April 22nd each year.
Learning Objectives:
1. Students will learn ways they can help keep the Earth clean.
2. Students will demonstrate personal accountability, including making choices and taking responsibility for personal actions as it relates to the environment.
Vocabulary:
Environment: the surroundings where a person, animal or plant lives
Pollution: harmful substances in the air, water
Reuse: to use something again
Recycle: use waste to change it into something useful again
Waste: v. to use something carelessly; n. thrown away
Materials:
Books:
Earth Day by Margaret McNamara
Earth Day Every Day by Lisa Bullard
Website:
https://pbskids.org/eekoworld/index.html
Earth Week Lesson Plans
Procedure Day One:
Begin with a book Earth Day Every Day by Lisa Bullard. Through the eyes of a young girl, this book gives an overview of the things that people do that affect the Earth in a negative way. The illustrations provide springboards to short discussions as you move through the book.
Ask the children if they would like to do an Earth Day Trade as suggested in the book. The students may bring in toys, books, games or puzzles that they no longer use and trade them for something that another student has brought in. The theme in this activity is REUSE. If we use something again it does not end up in a landfill. Provide this printable worksheet to explain the activity to parents.
Procedure Day Two:
Use the PBS website and watch two short videos "Garbage and Recycling" and "Air and Water". Follow up with a discussion. Then provide paper, crayons or markers to each student. The student should make a colorful picture illustrating one thing a person could do to help the planet. Display these in the hallway leading up to your classroom.
Procedure Day Three:
Read and discuss the book Robin Hill School: Earth Day by Margaret McNamara. Emma learns that you don't have to do big things to make a difference. There are many small things that a child can do to make the Earth a better place. Provide the students with the printable worksheet "Earth Day Homework" to take home.
Procedure Day Four:
Use the PBS website for the class to play the "EckoHouse" Game. The students will find all of the things they need to "fix" at home before they leave for school. These little fixes all contribute to helping the Earth.
Procedure Day Five:
Take time for "Earth Day Trade" when the students can trade no longer used items for something else. Not only will it help the Earth but also it may prove to be a lesson in cooperation. Allow time for everyone to play with the traded items.
In the classroom practice what you preach! Provide a container for recycling. Encourage the use of both sides of the paper. Find ways to teach without always using worksheets.
References
Bullard, Lisa. Earth Day Every Day. Millbrook Press, 2012.
McNamara, Margaret. Robin Hill School: Earth Day. Aladdin Paperbacks, 2009.