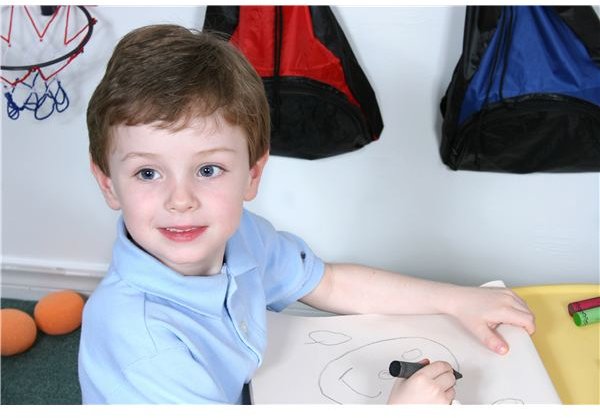 When the school year comes to a close, many parents and teachers wonder about the possible effects of summer break on students with disabilities. Because the specific needs of a child may involve academic delays, behavioral issues, social deficits or a combination of the three, the overall effect of a two-to-three month summer break may vary significantly from one student to another. Parents and educators can consult with one another during an Individualized Educational Program team meeting to determine if summer break is advantageous for a child, and the team can also discuss programs such as summer school or day camps.
Benefits of Summer Break
Summer break can be a positive experience for many students with disabilities. The following points are commonly cited by experts who favor the idea of allowing a child to have a "rest period" in between school years.
Summer Breaks help Kids to Avoid "School Overload": Children with special needs sometimes benefit from being able to "recharge their batteries" over the summer so that they are relaxed and ready to begin the next grade in fall. The day-to-day work of a school day can be overwhelming for some students, and a summer break offers some well-needed time off in many cases.
Involved Parents can help Children with Academics at Home: If there is concern that a student will regress with certain skills, academic regression can be avoided if parents are diligent about helping their kids with summer reading and math in the home environment. Teachers can provide specific suggestions and activities for the parents to carry over throughout the summer on a less structured basis, as compared to the school setting.
Social Interaction can Take place in Relaxed Environments: If a parent is aware that his or her child has social difficulties, the parent can make extra efforts to provide opportunities for a special needs child to interact with other children. This can be carried out through planed trips to the library, pool, bookstore or friends' houses.
Drawbacks of Summer Break
Some children with special needs are negatively affected by a summer break from school. The potential disadvantages of summer vacation for these students include:
Regression of Academic Skills: Students who need consistent instruction in academic subjects in order to retain information may face challenges when starting a new grade after a summer break. Parents should keep a record of how their child does after summer and holiday breaks, and if they notice that the child struggles to "catch up" after the break, this may be a warning sign that regression is an issue.
Regression of Social Skills: Kids who have communication disorders such as Autism Spectrum Disorder or Asperger's syndrome may regress socially if they are not in regular contact with peers over the summer.
Interruption of School-Based Therapies: Children with special needs who receive speech therapy or occupational therapy during the school year may lapse in progress if not enrolled in a summer program. Once again, the IEP team should consider whether or not the child has a history of regression when it comes to maintenance of the skills related to the therapy that the child receives.
Deviation from Routine: Some children with special needs thrive on routine and may not react well behaviorally if sleep or travel patterns are changed in the summertime.
Summer Programs for Children with Special Needs
Children who thrive most when kept on a routine during the summer can enroll in several types of programs designed for those with special needs.
Extended School Year Services: Some students in the special education program qualify for extended services throughout the summer. These services are typically offered as half-day programs and can be either classroom- or community-based. Interested parents should consult with their particular school district to determine if their child qualifies for this service.
Summer School: Children who don't qualify for extended school year services can sometimes still attend summer school courses in subject areas like reading and math. This option can be beneficial for students diagnosed with Learning Disabilities who primarily struggle with academics.
Day Camps: Some organizations offer day camps that are specifically geared toward individuals with special needs. Options include science camps, computer camps, swimming camps, or horseback riding camps. These camps offer wonderful opportunities to work on social skills as well as the specific topic that the camp addresses.
Parents who are truly concerned may also wish to explore the option of year-round school for their children. Year-round school is not available everywhere, but when it is offered, it can be a wonderful alternative. With a multitude of options available for summer programs, many children with disabilities are able to advance to the next grade level without experiencing a great deal of regression.
References