Example Letter Requesting an Assistive Technology Evaluation as Your Child's Advocate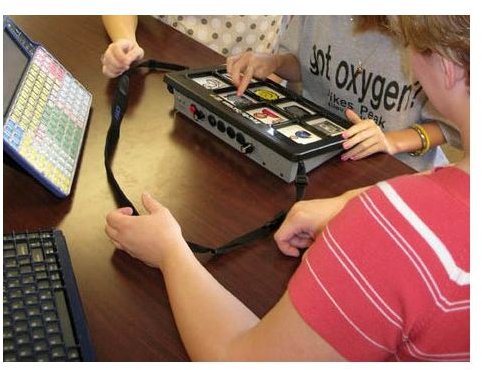 Occasionally, the responsibility for requesting special education services falls on the parent. Here, we offer an example letter requesting assistive technology evaluation services.
This sample letter uses the fictional case of James Walken. James has a disability in context to his writing expression. You, of course, will need to substitute information which pertains to your child's unique circumstances, as this is written only as an example letter.
Requesting assistive technology evaluation services means a copy of the letter must be sent to the school principal, program supervisor, superintendent, the director of special education, Education State Board, and your advocate. It is also important to keep a copy of this letter in your personal files for future reference.
Sample Letter
Your Name: Tim Walken
Street Address: 1940, Harbour Avenue
State: Seattle, WA
Post Code: 98234
Telephone Number: (206) 932-2300
Email: [email protected]
Date: 25/01/2010
Name of the Addressee:
Address:
Dear Mr/Ms,
Our son, James Walken, is an IDEA-eligible student. James attends the St. Josephs School in Seattle and studies in Grade 1. James is currently receiving special education and therapies through the school district.
As James parents, we believe his curriculum will get more demanding as he progresses and more written work would be expected from him. At the moment, his assistants do his writing work. However, this method would not allow him to compose any written work of his own ever.
We believe it is time to consider assistive technology for his academic needs. Assistive technology will help James to learn how to write and do it on his own. It will give him a chance to explore his imagination and thoughts and put them down on paper.
Thus, as parents of James, we would like to request an assistive technology evaluation for him to decide on the different types of technology that is necessary to assist him in writing. We expect this evaluation to be on public expense by qualified examiners who works for the school district that is responsible for James's education.
The team would have to determine the different kinds of technology that would be appropriate to meet the education needs of James. This would include:
What assistive technology would be necessary for James?
What assistive technology devices are needed for James?
What occupational therapy services are needed by James?
What physical therapy services are needed by James?
We appreciate your assistance with this matter and look forward to hearing from you.
We would appreciate it if you could at the earlier convenience contact us by mail, email, or phone, to let us know whether the independent assistive technology evaluation would be scheduled. We would like the evaluation to be completed so that the results are available prior to the summoning of the Individualized Education Program (IEP) Team that would write James IEP for the next academic year.
We truly appreciate you concern, and assistance in this matter. Look forward to hearing from your team soon.
Thank you,
Yours sincerely,
Tim Walken
You may also use this example letter requesting an assistive technology evaluation as a springboard for creating a letter requesting other types of services.