Cool It With Treats
One of the easiest ways to keep your kids chilled in hot weather, is with cool treats. As a healthier alternative to an ice cream, try freezing yoghurt. Yoghurt that comes in squeezy tubes or cartons work best (such as Go-Gurt). You can also freeze these, and put them in your kid's summer lunchbox. OK, they won't still be frozen at lunch, but they will still be cold, and keep everything else cool too.
Making your own ice lollipops in summer is an oldie but a goodie, and moulds can be bought easily and cheaply. Try fresh fruit juice, yoghurt, your kid's favorite diluted squash, or lemonade. Get the kids to help too, for a cool indoor summer activity.
In summer, a granita, slush, or frozen drink, is a perfect way to keep your kids cool, and hydrated at the same time. Make the drink in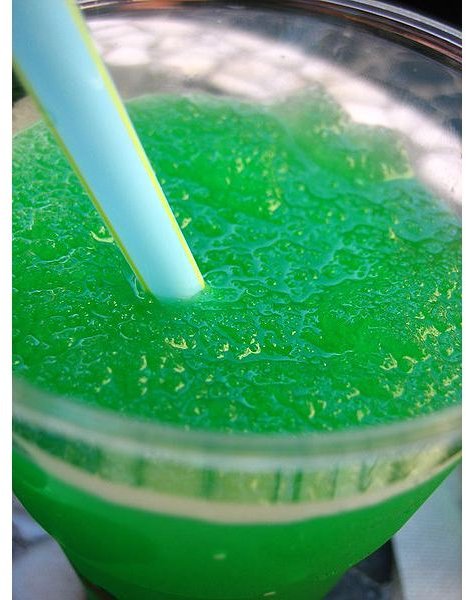 a plastic container, stick it in the freezer, and keep giving it a stir every so often to separate the crystals. Serve with a straw or a spoon.
A smoothie made with fresh fruit and ice cubes always hits the spot, and your kids won't even know they are getting a great big fruit hit – they just know it's delicious, and they are keeping cool. Summer fruits like strawberries and raspberries work well, and you can even use the frozen type straight from the freezer. If your kids like it sweeter, then try adding honey or an extra banana.
Keep on-the-go snacks handy in the fridge – summer snacks that kids can easily hold and play at the same time. Cucumber sticks, grapes, strawberries, and watermelon are all great and cool treats.
Chilled Out Summer Day Activities
A small handheld fan is a great way to keep cool, and kids seem to think they are really fun too. Blades on fans these days are usually soft plastic or rubber so won't hurt if your child decides to get too close. My only word of warning would be to girls with long hair, as this can get tangled if the hair isn't tied back. Supervision is recommended.
A small water-mist spray bottle, (the kind you might use for looking after your plants) is a good way for your child to keep themselves cool in summer, as is playing with squirt bottles and water pistols. Water pistols can be bought cheaply from supermarkets, or recycle bottles such as sports-style water bottles, or a washing up liquid bottle that's been well washed out first.
The cool bruise packs you buy from chemists can be kept in the freezer, and retrieved to give a quick cool hit to the forehead of an overheated summer kid. These are usually available in fun designs, such as ducks and cars, which keep kids amused too. You can also buy gel packs that feel cool on the skin, that are just kept in the cupboard, and these have the added advantage of being able to stick on a child's forehead to keep them cool for hours.
A paddling pool is an obvious summer classic, and seems appealing even to older kids – just remember to keep moving it around the garden every day or so, to prevent yellow grass.
Making a den in summer is something that will keep children occupied for ages, as well as providing a nice shady retreat when the sun gets too much. If you have a tree in your garden, then utilize this as a frame, or else use chairs, ironing boards, camp beds etc., and then use blankets, old sheets or curtains (whatever you have to hand), as a canvas to provide shade. Use clothes pegs to hold it all together. Kids can even use it as a base to scoff all those tasty cool summer treats.
References