Tips for Parents on Choosing an Infant Daycare: Questions to Ask & Details to Look For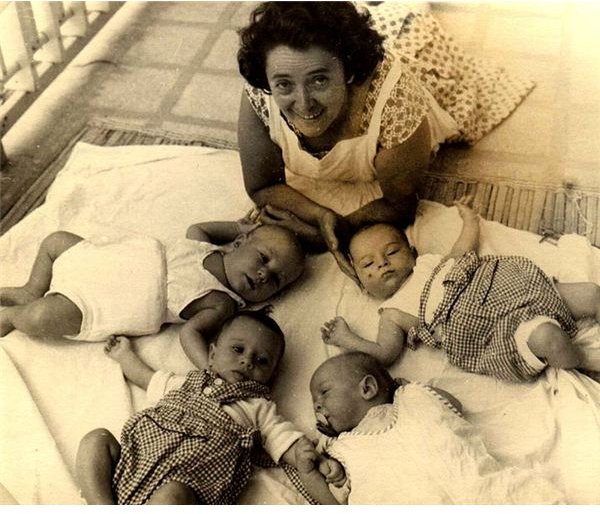 Ideally, parents need to begin researching their options for infant daycare a few months before the baby will be enrolled. Seek recommendations from friends, family members, or co-workers as they may be able to give you some valuable insight. Working parents will be able to finalize daycare arrangements in advance by visiting centers or home-based caregivers. New babies can be brought to the daycare facility or home for short visits prior to enrollment. This procedure allows staff members to become acquainted with parents and infants.
Approaching the Center or Home
The most important tip for new parents when choosing a daycare is to trust your first impression and gut feelings. When approaching the daycare, look around at the grounds and building. Determine if everything is well maintained and clean. The yard needs should be well manicured; this shows that the center cares about the appearance of the business.
The playground should have a well maintained fence surrounding it to ensure the child's safety. Sidewalks should be in good repair with no protrudences. The building should be in good repair with no apparent structural or cosmetic issues. A business who neglects the outer appearance does not understand that potential clients subconsciously judge the business by appearance, and this type of inattention to client needs may extend to quality of care. If the outside of the center is unappealing or something doesn't feel quite right, either walk away or note this mentally before entering the building.
Interacting With Staff
When approaching the staff, smile and introduce yourself. This is the first test of the staff interactions with clients. Note how the staff responds to you. Do they shake your hand and smile? Do they make eye contact before you introduce yourself? Do they seem friendly and welcoming? The staff will be an integral part of your personal day care experience, and if you don't love them, you will be nervous about leaving your child with them. Remember, the day care experience is not only between your child and his teacher; it includes you as well. It is normal to feel nervous about leaving your baby. The staff needs to be ready to help you through this transition. If they are not friendly and willing to greet you with a confident smile, they will not be able to help you transition from unattached worker to working mom and dad. You need to feel secure with these people; if the staff makes you feel anything less than warm and welcomed, choose another day care option.
Directed Questions
The directed questions need to be prepared in advance, and they will follow the parenting style you forsee yourself practicing. For example, if you plan to breastfeed, you need to ask if the center has facilities to store frozen breast milk. If you plan to feed your child all natural products, you need to ask the center about meal times and if you are able to provide outside food once your baby starts eating solid foods.
Other common questions include requests to review the diaper changing area and procedure to ensure your baby will not fall off the changing table, requests to review the daily schedule, questions regarding adult to child ratios, napping and eating schedules especially for infants, what materials need to be provided from home and the procedure for cleaning up after an infant messes clothing or bedding. Make sure the room is equipped to separate your child's belongings from the belongings of other children; this will help avoid shared illnesses between children. Review the parent-teacher communication method; this is essential since your baby cannot talk and needs an advocate for communication. Ask if you are allowed to call the center throughout the day and ask who will take your phone calls. Ask how you will be notified if your child becomes ill.
Make sure the day care is certified with the state and is up to date with all licensing requirements. Ask the director about the center and ask the staff about their certifications. The center needs to be licensed through the state and insured to operate as a day care. Check your local laws to find out other specific requirements the state expects for operating day cares. The staff needs to be trained in infant CPR and First Aid. If a staff member is not certified in these areas, ask when she will be certified. Ask if she is allowed to be left alone with the children without these certifications.
Ask the center director about hours of operation, weekly and monthly fees, fees for late pick ups, building security systems, fire drill procedures and normal drop off hours. This list needs to be compatible with your needs. Remember to talk with the infant room teachers and ask how long they've been with the center. A high turnover rate is a red flag; you want your baby to be used to one person, not a parade of different people. Last, be sure the infant room is baby proofed with electric covers, locks on cabinets and all non-safe items moved to a separate, locked area of the room.
Be Comfortable With Your Child's Care
While these guidelines are essential in an infant day care, your gut feeling is the best measure of a great day care. You need to be at ease at work, not worrying about the care your infant is receiving. You need to know that the people caring for your child are respecting your child rearing wishes. Whether the day care is a school or home environment, consistent and positive communication with the daycare director and staff or home manager will help you to remain relaxed while you are away from your baby.
References
Text: Author's Own Experience
Photo: RF: https://commons.wikimedia.org/wiki/File:PikiWiki_Israel_12646_Kibbutz_infants.JPG