How Parents Can Ease the Back-to-School Transition for Middle School Kids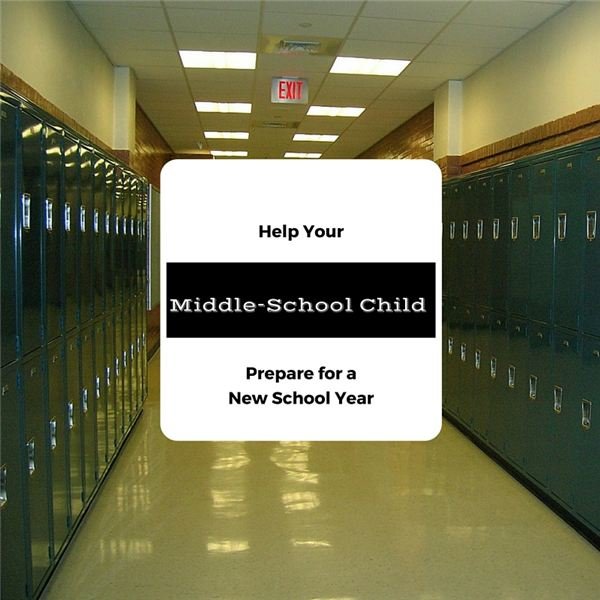 Steps to Help Your Chid Prepare
These tips can help you help your middle school-aged child prepare emotionally, mentally and physically for the coming year.
Mentally prepare your child for what lies ahead. By talking to your child about their expectations, fears and concerns, you may be able to set the stage for a positive outcome. Talking to your kids about these matters can bring out things you need to discuss so that they will be able to have an optimistic attitude about their work.
Set goals for the year. Goal setting is an important organizational and planning skill that kids should learn at an early age. Middle schoolers are not the greatest planners in general, but if they get in this habit early, they will be building a routine that can last a lifetime. Ask what your child wants to do for a career. Find out whether your middle school student plans to attend to a training school or would prefer traditional college. Help plan your child's goals around these answers.
Be specific. When setting goals, do some background work. Research your child's favorite schools together to find out the criteria for admission. For example, if their school of choice requires a 3.5 GPA but your child is making straight Cs, then a realistic, specific goal would be to make all Bs this year. Getting in the habit of meeting the criteria that is expected beyond the formal education years is an ideal way to make sure you are working toward success.
Visit the school website. More schools today are using their websites to communicate important upcoming events, rules and expectations to parents and their communities.
Communicate regularly with teachers and staff via email, phone or in person to let them know you are involved in your child's education. By being an active parent, the school will understand that your child's education is important to you and that you want to be involved in the process. It will also be easier if there is a problem that your teachers need to discuss with you because you will have already developed a sense of rapport.
Work hard, play hard. This motto is also a good philosophy for your middle school-aged kids. Teach them that you expect them to work hard. In return, you will reward them with plenty of downtime to do things they enjoy, such as playing outside, playing video games or other activities.
Keep screen time to a minimum. Research shows that too much exposure to computer, TV and mobile devices can make kids lethargic and inactive, especially during the summer months. Reestablishing school routines and nurturing a sense of independence can get your child mentally psyched up for the school year.
Your Help Matters
As parents, you play an important role in getting your child ready for school, and throughout the school year as well. Communicate with your child's teachers, talk to your child about expectations, and set realistic goals that they can achieve. Remind kids that every school year is a training year for their life after graduation. With a positive attitude, every year can be a great year!
References