Keep Kids Safe When Bringing Mobile Devices to School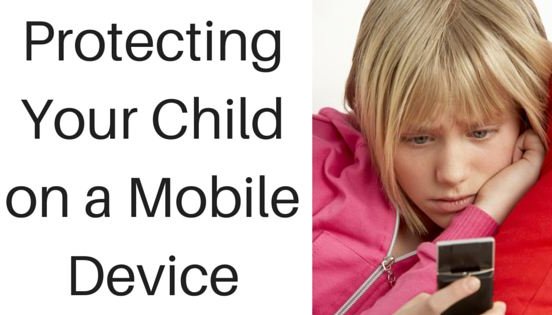 For a long time, schools generally did not allow kids to bring their own smart devices to school, for fear that they would get into sites that teachers could not control or monitor while at school. Many schools blocks specific sites to avoid such inadvertent encounters with inappropriate websites where kids were involved.
But now, with the growing popularity of smart phones and iPads, and the fact that they are 100% mobile, administrators and parents alike wonder what they can do to keep kids safe while online. Should there be a better way to monitor student behavior online? What liabilities do schools have for students who bring their own devices? What can parents do to help ensure that their child stays safe at school and home using mobile devices? Here are a few tips from some of the experts:
Keep Your Kids Safe Online When Using Mobile Devices
1. Create time limits for specific sites. For example, students should stay off of social media sites during school hours. Social media tends to invite any number of interactions from strangers and acquaintances alike. So it's best to completely avoid being on these sites during school hours. Teachers should monitor this during school hours, but parents should do their part by reminding kids not to be on social media at school, and remind them there will be a consequence for breaking this rule. By setting limits at home and specifying expected behaviors at school, there may be less likelihood of problems.
2. Avoid questionable or flirtatious communications or emoticons during school. Teenagers like to talk to their boyfriends or girls or boys they like during school. But caution should be used before sending pictures, texts, or emoticons with suggestive themes or innuendos. Teenagers can be prosecuted for child pornography if "sexting" is involved or if the communications are interpreted as sexual in nature. To protect both your child and others from any of these situations, remind kids of the seriousness of them.
3. Don't share personal information with strangers. Ever. The rule of thumb when it comes to strangers is not to give any more information than is necessary. There really should not be any reason to communicate with strangers during school hours and parents should discourage any such communications with people they do not know.
4. Stay on educational sites only. If teachers and parents remind kids to stay on only educational sites and have this as a rule, the problems will be kept to a minimum. But "kids will be kids," so there need to be consequences for breaking the rules. If schools set the groundwork for the standards of conduct at the beginning of the school year, these issues should be kept to a minimum.
5. Use Safesearchkids.com for kids to search for information online. Google developed this site to keep kids safe, so it is an excellent resource for both schools and parents to use when utilizing mobile devices for school. It filters out all inappropriate content when kids are surfing for information and keeps them from coming across anything questionable while at school.
6. Use tools such as YouTube's Parental Controls to control what kids are seeing. Kids often search for information and video material while at school as well. using this feature allows you to filter from low to strict regarding what content you want your children to see or have access to.
Finally, communicate with your local school district to express your concerns and ask for a copy of the school internet policy regarding handheld and smart devices, etc. This way, you will be able to enforce the rules better at home. If you have the same expectations at home that the school does within the school environment, you will be more likely to keep your child on the right path of learning with their mobile device without issues.
Safety should always come first. Mobile devices have allowed kids to learn both at school and at home and coordinate their learning with the home environment. By being consistent with school and home-based rules and staying in the know of school policies, you will be able to better control your child's online experience and keep them safe, whether at home or at school.
References