Ideas for Percy Jackson Party Favors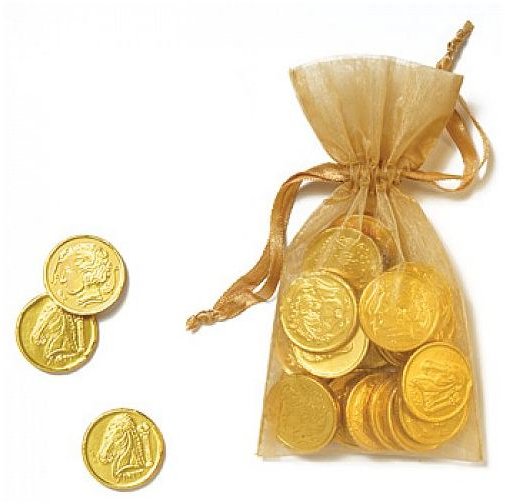 The Percy Jackson book series has become a popular theme for birthday parties and author celebrations. Make your event extra special with these Percy Jackson party favors.
Treat Bags
Treat bags are always a favorite at any party, and they are a terrific way to say "Thank You" to your guests. Here are several ideas that you can use for treat bags:
Gold Drachma
In both the Percy Jackson books and the movie, the gods and demi-gods use drachmas as currency. The drachmas used are gold, and therefore readily available chocolate coins wrapped in gold foil serve as a terrific substitution. Purchase or make your own small, velvet bags. Fill the bags with the chocolate coins (drachma) and tie with a small gold ribbon. Present the bags of "gold" to guests along with a note thanking them for coming to the party.
Candy Wrappers
While it is possible to purchase customized candy bar wrappers from online marketplaces like eBay, making your own is much more fun! Using a Percy Jackson word search or maze, shrink the puzzle down so that it will wrap around the outside of a candy bar wrapper. Consider adding a note to your guests on the back. You can even make that a puzzle by writing the note using Greek alphabet letters! Children will have fun decoding long after the party is over.
Something Blue
Percy's mother loves to treat him with goodies which are the color blue, and Percy shares this love with the other characters. Surprise your guests with the following goodie bag snacks:
a small bag of blue corn tortilla chips

a blue sports drink in a bottle

blue gummy snacks

blue gumballs or jaw breakers

blue licorice

blue Starburst candies

blue JellyBelly candies
Crafts
Candy and treats are fun, but they are not always appropriate - especially if your party is being held in a school or library setting. Instead, you may wish to have the children and party guests participate in making a few crafts related to the Percy Jackson series. Making a sample craft ahead of time will ensure that you know exactly how much time to set aside during the party, as well as give your party guests a model to use as they create their own version. The craft will also serve as a wonderful momento of the party itself - long after any treats have been eaten!
Foster a Love of Reading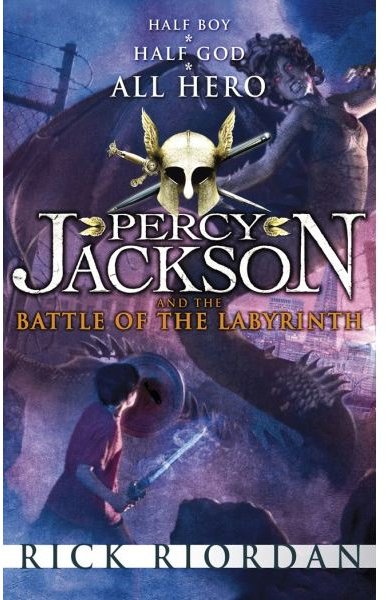 Hide a Trident inside one of the treat bags. The lucky winner can receive a copy of one of the books from the Percy Jackson series! Then present the other guests with gift cards or coupons to a local book store. They can redeem the gift cards or coupons at a later date to purchase their own copies of the Percy Jackson series!
Looking for more party ideas to go with your Percy Jackson party favors? Look for more articles from this author. Have your own ideas to share? Consider leaving them in the comment section below.