Make Homework More Fun: Homework Help For Parents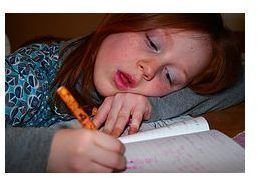 General Tips
If you or your child are frustrated with homework time and you are looking for homework help for parents, then here are some general homework solutions that you might want to start with. Even making one or two of these changes could make homework and your house more fun and pleasant.
What time of day is best for your child? Like adults, children may also work better in the morning, afternoon, or evening. Although students might not have the choice to do homework in the morning or afternoon, they do have a choice on whether or not they start homework as soon as they get home, after a snack, or after eating dinner with the family. This is one of the easiest homework solutions, and may make some of the struggles disappear if you can figure out when your child is the most ready and able to do her homework.
Let your child help create a homework desk. She may be more excited to do her homework at a special desk with her own supplies than if she has to do it at the kitchen table.
More homework help for parents tips include making a special healthy homework snack. For example, you could make an open-faced peanut butter and jelly sandwich where the jelly is in the design of a smiley face. You can also let your child be the teacher for a few minutes, such as giving you the multiplication flash cards.
These homework solutions are easy to implement and can make a difference for you and your child.
Making Homework Fun for Parents and Children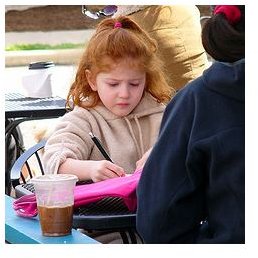 Homework help for parents doesn't have to be difficult. Here are a few games and activities you can use with your child to make it fun:
1. When studying for a test, let your child ask you questions, too. You can even pretend to get some questions wrong, so your child has to "teach" you the correct answer (which will help them learn the material even more). You can give each other points for correct answers with a prize of a walk around the neighborhood together when you finish studying.
2. Do funny exercises, movements, or dances when one subject is finished before moving on to the next. If your child has math homework and spelling words, then put on some groovy music in between and dance to the beat. Play follow the leader. You do some moves your child has to follow and then switch roles. Drink a huge glass of water when you finish your exercising and buckle down for the next homework subject. Using homework help for parents tips can add fun and even exercise to a once boring time.
3. Once a week, take your child some place special to do her homework. The little girl in the picture is doing her homework with her mother at an outdoor café. Her mom is enjoying a cup of coffee while her daughter works and gets some fresh air. You could pick a park, Starbucks, a bookstore, or the library. Look around your community, and ask your child where they want to take a homework field trip.
Share homework help for parents tips with your friends, and see what works for them, too.