5 Awesome Educational Apps for Elementary School Kids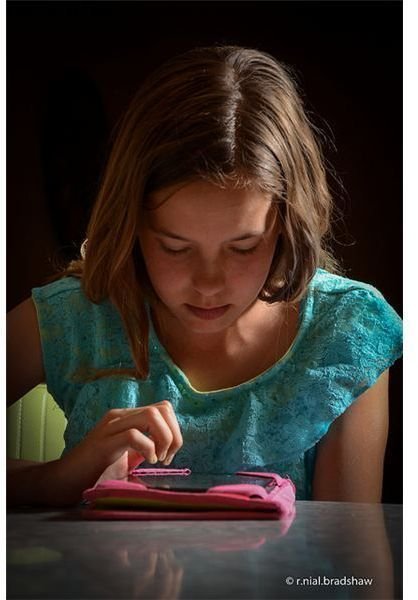 Schools Encouraging Mobile Devices
With school in full swing, now is the time to look into tools that can help your child achieve. Standards are much higher as the testing process continues to set new milestones for achievement.
Other changes involve technology. While schools used to penalize students for bringing electronic gadgets to school, they are starting to require students to have them. Technology has become a necessary tool in schools as well as in the world to help students achieve.
This is good news for kids who learn best using technology and it can enhance their learning in new ways.
Schools used to have more concerns about the legalities regarding the use of mobile devices and computers in the school environment. Now the trend is to embrace this technology.
This is because schools have realized that kids benefit from the use of such technology, and that the world expects kids to grow up using the technologies so they enter the workforce with these skills.
There are many educational apps on both the iOS and Google Play platforms but things are really just getting started. With Google's recent announcement of the "Google Education" initiative, there will be many more in the future. Here is a list of five of our favorite educational apps for kids that parents can download and use at home.
Top 5 Educational Apps
Pixntell This Language Arts iOS app allows kids to tell a visual story using photos, videos and other media. It inspires their creativity while teaching them important skills such as sequencing and narrative writing skills. (In the iTunes Apple Store)
Sushi Monster This Math app from Scholastic on iOS reinforces skills such as computation and math applications using a fun game format. The 12 levels make it an ideal option for all grades and skill levels. (iOS)
Math Duel This game allows two players to duel each other in math competitions for math facts and applications. Great for siblings to play at home or for teachers to implement in the classroom. (Google Play/Android)
Word Ninja HD This HD word game allows you to show your "ninja" skills in spelling and vocabulary working through several levels of play, conquering cities as you go. (Google Play/Android)
Chemical Suite For older students taking chemistry in high school, Android has an app that serves as a great reference for Chemistry students complete with the periodic table of the elements, a unit converter tool and many other useful tools. (Google Play/Android)
These are just a few of the apps you will find on the iOS (Apple) or Google Play store now for kids. You can download them to your child's mobile device or your own and have them play them when they are spending time on their tablet or smart phone. That way, it's never wasted time.
The Future of Mobile Devices in Schools
There are bound to be new and revised policies of internet use and mobile device responsibilities, such as avoiding inappropriate sites on the school campus and so forth.
Allowing the use of mobile devices in and out of the school community is a move toward progress that allows a number of extended homework assignment options that teachers did not have before.
In the future, educators will likely give assignments on mobile devices (some are already doing this), allowing students to take the assignment home on their devices to avoid the use of paper and pencil tasks. This creates an atmosphere of continual learning both in and outside of the classroom. It also allows parents to become more involved in what their child is learning.
If your school is not using mobile technology, talk to them about including this in their technology program, or ask how you can help your child at home using mobile technology.
References