Ways Children Can Help Others: Teaching Kids to Be Helpful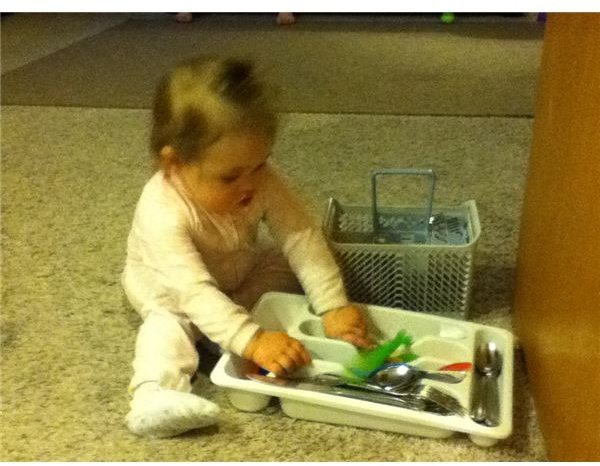 Children are naturally sympathetic and have a desire to be helpful. In fact, children as young as 12 months old can recognize when others are in distress and may try to comfort them. Between age 12 and 24 months children begin showing signs of empathy and concern. Showing kids how to be helpful is a value that can stay with them as they grow.
Being helpful means doing all it takes to care for yourself, your family, friends and community. It involves looking for those in need and doing something to help them out of love. There are many ways children can be taught to help others and grow up with a sense of selfless giving to others without always expecting something in return.
Teaching by Example
Children repeat words and actions of everyone they admire, hence the best way to teach kids to be helpful is by example. A parent or caregiver who reaches out to those around them teaches his/her children the value of being helpful. A mom that shovels many neighbors driveways on a snowy winter day teaches her children to be selfless. A dad that offers to help repair a tire on the side of the road teaches his kids that it's important to help others in their time of need. Children can be involved in helping those around them because of their parent's examples.
Teaching to Help at Home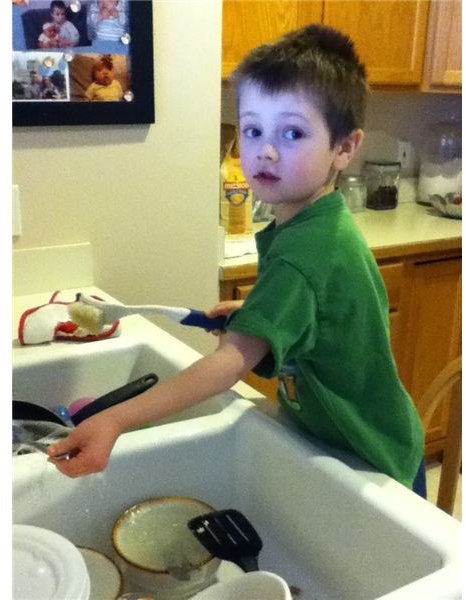 Children should be taught that they are part of family unit and have responsibility to do their part. This means cleaning up after themselves and doing chores around the house. Many kids are motivated to clean to fill in spaces on a chore chart with the anticipation of a reward, but rewards should not be the only motivator. It may be a better idea to have them do their regular chores and anything in addition go toward earning rewards. Younger grade school kids are often motivated to earn quarters to save up for something they want or be awarded with a new toy or trip to the dollar store. Older kids may be motivated to earn privileges or save up for something nice. Ultimately, you want your child to learn that as a member of the family, they have certain responsibilities and are willing to pitch in, with or without positive reward.
Chore Ideas for Kids
Grade school aged children are old enough to have responsibilities around the house. They should be aware of all their parents do for them and be willing to do their own part. Regular chores may be divided up among children or be assigned as the need arises.
Put on own clothes and shoes
Wash his own hands
Help care for or play with a younger sibling
Pick up toys
Put clean clothing in her drawers
Sort clean silverware
Help change or fold laundry
Vacuum or sweep
Feed the family pet
Put dirty clothes in the hamper
Help set the table
Put dirty dishes in the sink
Water plants
Wipe up messes
Clean bedroom
Take out the trash
Dust
Help make dinner
Rake leaves
Help with yard work
Put away groceries
Teaching to Help in the Community
Helping friends and neighbors teaches children a sense of community. On a child's level, helping friends and neighbors means sharing what they have. Sharing toys, snacks, giving hugs and comfort/support as needed. It could mean taking cookies to a sick friend, helping clean up trash at the local playground or making friends with a shy child at school. There are always ways in the community where families can volunteer their time and services. Many times you can find opportunities at school, church or around Christmas-time. Children can learn that even though it's a sacrifice to give to others, it can give them a sense of happiness from helping someone in need.
Teaching to Help Independently
A main goal of encouraging children to be helpful is that they will grow up with a desire to help out. It's very rewarding for a parent to see their child see a need and offer to help without being asked. This is a child that runs to open a door for someone else at the grocery store, a child that goes to comfort another child that is crying or even a child that makes his own bed on his own. Having the ability to help independently shows that they really learned the value of selflessly helping others, which will go on to help them be a positive influence at home, in the workplace and community throughout life.
Sources
Pictures: Debi Walstad
Parenting Science: Raising Helpful Kids
Teach Kids How: Teach Your Child to Be Helpful
Free Printable Behavior Charts: Age Appropriate Chores for Kids