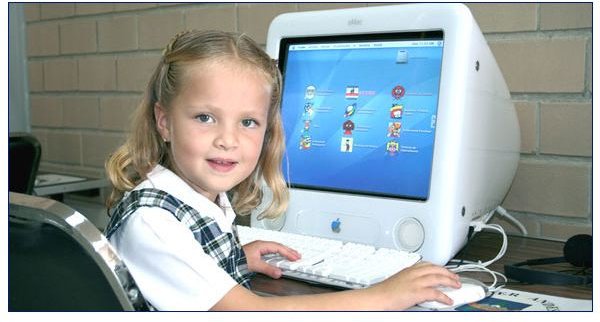 When children are first introduced to reading, materials tend to have minimal text, plenty of pictures and rely on recurring patterns and high frequency words. During the second grade, children are typically moving from the emergent stage to the fluent stage in reading development. As they do so, they become more comfortable with the process of reading. Engaging in independent reading more often, they will encounter more complex sentences and smaller fonts. Text may be several lines or even a full page. Fiction may include fewer illustrations while factual materials may introduce tables of contents, charts and graphs.
What Do They Mean By Leveled Books?
Books are often given a number or a letter that describes their approximate level. Many school librarys will choose a leveling system and code their books accordingly. If your library uses Fountas & Pinnell, second grade materials will be between J – M. If Reading Recovery is the method of choice, look for levels 17 – 28. If your school uses DRA leveled books, those in 18 – 28 will suit your second graders. Since there are a variety of leveling methods, and not all materials have a level printed on them, it would be wise to use leveled book codes only as a guide, when choosing your child's reading materials. It is also important to consider personal interests and whether he or she will be reading alone or with assistance. Audio books or flash animated stories allow kids to access content at a much higher level that they could read independently.
School Express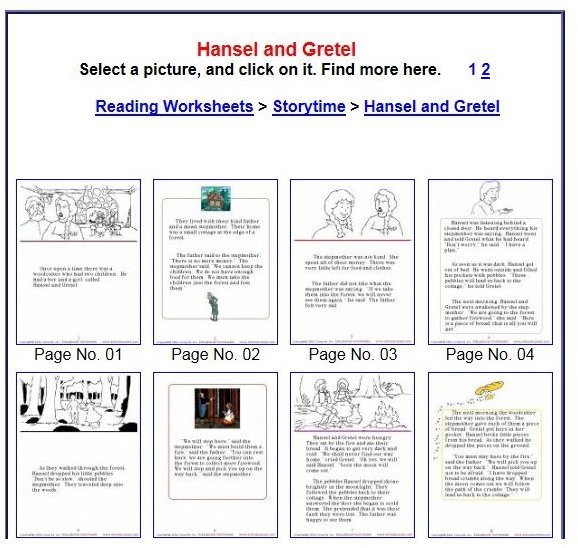 This site offers many resources for second graders. If you visit the free worksheets section, you can download and print pages to make books. Many materials are available at no cost. If you do decide to subscribe, you will be able to access books in pdf format, without ads. This site also sells themed ebooks that including reading passages and activities for this age group. If you subscribe to the site's newsletter, you will receive a complimentary theme book each week.
Enchanted Learning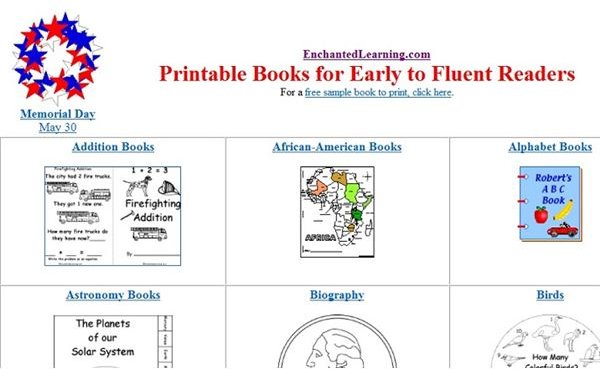 Another education website, Enchanted Learning, focuses on making cross-curricular connections from preschool through later grades. Those looking for free second grade reading books online, will be able to download and print many resources from the "Fluent Readers" or "Early to Fluent Readers" sections. A subscription will eliminate ads and enable full document, instead of page-by-page printing, and allow access to all content on the site.
Starfall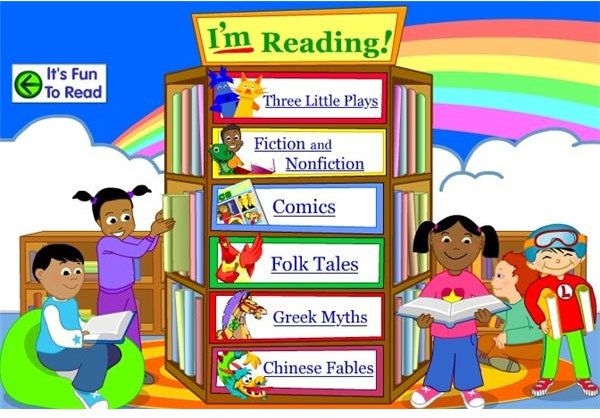 Starfall is a literacy-focused site with many early reading activities, games and reading materials. If you navigate to the "I'm Reading" section, you can find more than forty flash-animated books, appropriate for second graders. Starfall is also a great resource for phonics, sentence-building and theme-based activities.
Project Gutenberg
If you are looking for classic reading texts for second graders, such as McGuffey's Second Eclectic Reader or the Beacon Second Reader, Project Gutenberg allows users to search by author, title or keyword. On the site's Children's Bookshelf, readers can find many traditional eighteen and nineteenth century stories, appropriate for second graders. Ebooks, with illustrations and without, can be read online or downloaded in one of several different formats. These are perfect for taking with you on a portable reading device or smartphone. Project Gutenberg texts can be downloaded and distributed, with no cost and few restrictions.
International Children's Library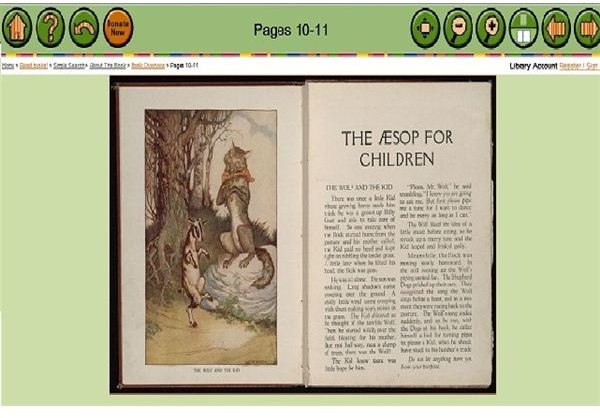 An online reading adventure, this site has thousands of children's books available for reading online, at no cost. At the second grade level, a search of the side produces over 300 English titles, alone. Classroom teachers, celebrating diversity will love this site which also houses illustrated books from around the world. Another bonus is that some texts are written in their native language with English translation on the same page . It costs nothing to sign up and registered users can even create private bookshelves and bookmarks in their library account.
Tumblebooks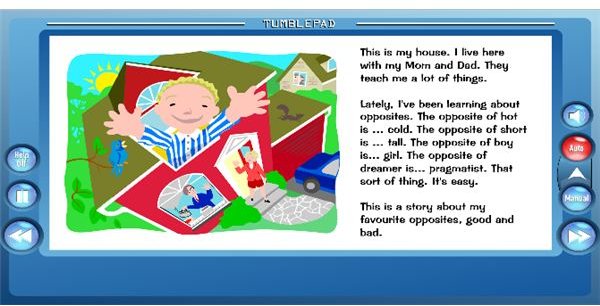 Tumblebooks is a warehouse of animated, talking stories written and sometimes read by popular authors, such as Robert Munsch. Stories are often accompanied by related lesson plans, quizzes, puzzles, games and activities. A user name and password is required so potential users will need to check with their school or public library, to see they are one of the many that subscribe to this worthwhile site.
Reading A-Z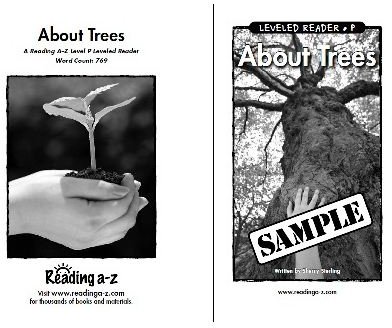 One of a group of sites offering low-cost teaching materials in a variety of subject areas, Reading A-Z has many resources for literacy instruction. Teachers and parents can find information about stages of reading development and book leveling, including a chart comparing the different leveling systems. If you are looking for free second grade reading books online, a few second grade samples are available for download.
Scholastic Mini-Books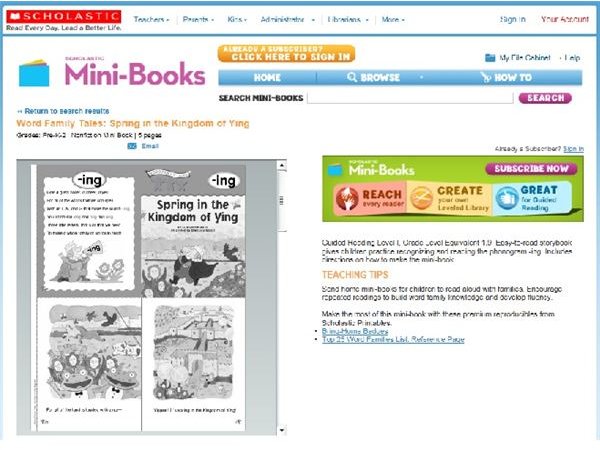 Scholastic is an excellent literacy resource for parents and teachers alike. Users can access a book leveling wizard that will help them choose appropriate reading materials, and many ideas for teaching literacy skills to children. The biggest bonus is the mini-book section, perfect for guided reading or for teaching your child at home. The site includes fiction and non-fiction, in a variety of topics and curriculum areas. Some of the resources are even in color. Although there is a subscription fee, several second grade reading books can be downloaded without paying.
Image Credits
The image used in this article was published by Mexiarge12 (Own work), [CC-BY-SA-3.0 (www.creativecommons.org/licenses/by-sa/3.0)], via Wikimedia Commonshttps://commons.wikimedia.org/wiki/File:Instituto_de_ninas_de_calvillo.jpg
Screenshots courtesy of Sharilyn Rose.