Getting Students Excited About Current Events in Social Studies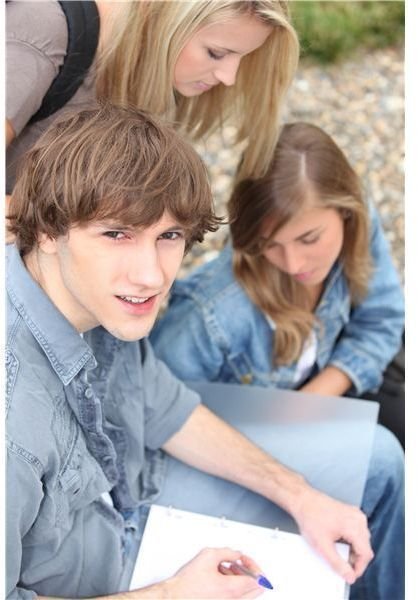 Very, Very Modern History
Whether you are teaching world history, American history or state history, current events can be a wonderful addition to any social studies
curriculum. Rather than seeing it as a departure from the required studies, incorporating current events for social studies should be seen as a special treat for your students, a departure from the ancient nature of things from the past and a refreshing opportunity to study history as it's happening.
To embrace this idea, studying current events can be offered as a reward for good behavior or a break from the routine of the classroom. With this backdrop, students will be alert and ready to learn as well as eager to express their own thoughts on the events of the hour.
Time Out for Current Events
Even in the midst of a slow news day, current events are always around us. Sometimes, though, the trick for teaching current events for social studies is finding topics that are relevant, appropriate and challenging. While some teachers may want to sift through the headlines for something striking and develop a simple discussion, activity or research project related to the theme of the event, others might want to check out some useful websites for help in developing an ongoing current events lesson plan.
For those who are interested in working from the headlines here are a few ideas for student projects or assignments inspired by current events.
If the current event relates to a particular place, students could do follow-up projects on various elements of the history or culture of that region. This is even true of places within the United States.
If the event relates to a person or people, students could write a response paper directly related to the situation. This could be in the form of a letter to one of the individuals involved or a creative writing assignment where they debate the viewpoint of one of the figures.
If the event is political, such as an election, students could participate in a classroom election for a stuffed animal mascot. Students could nominate, campaign, debate and vote on the various mascots.
Beyond the headlines there are a number of websites that can assist teachers in developing curriculum aids for current events studies. Here are a few such resources:
NewsCurrents – a website which also promotes a students magazine devoted to current events.
Facing History - a website specifically designed to help students link current events with moral choices and decision making.
Weekly Reader – a website and student magazine which covers a variety of subjects within different disciplines
How Current Events Changed the World
Teaching current events for social studies students can breath new life into your classroom and your curriculum. As students begin to see the relationship between the events of today and those of recorded history, they are sure to gain a better appreciation for the stories and people who helped shape the world we live in.