Health and Holistic Teaching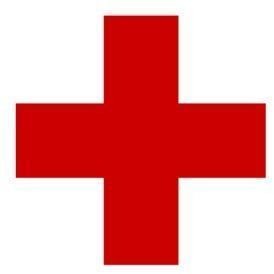 Teaching students how to live healthy lives is an important part of education today. One project that enables students to gain hands-on learning across the curriculum is creating a health brochure. Students can learn about various health issues in science, write about what they learned in language arts class, create a brochure in the computer science lab and, as a civics project, prepare a presentation where they discuss the issues they researched and hand out copies of the brochure to attendees.
Objectives
In creating a health brochure, a student will:
Utilize a variety of informational resources/technologies to search for data, research a topic, create a brochure/presentation and communicate the knowledge they gained to others.
Draw on prior knowledge as well as knowledge gained on the subject to comprehend, interpret and evaluate the topic.
Critically assess information found during research, demonstrating the ability to discern pertinent information.
Discuss knowledgeably the topic of their brochure with those attending the presentation.
Prior Knowledge/Discussion
Before beginning the actual development of the brochures, students will need to learn and discuss several things.
First, discussion and brainstorming of topics for a health brochure should be held. In addition, discussion on what information one would find in a health brochure is necessary. Samples of health brochures should be available for students to review.
Second, a discussion on how critical thinking is used in research will help students understand that everything in print isn't necessarily valuable or truthful. Explaining the difference of information found on .edu, .gov and .org sites as opposed to .com or .net sites should be part of this discussion. Students should be asked to find at least three sources for the information they will use in their brochure.
Task
In creating a health brochure, students will need to brainstorm topics for their individual brochures. Once they have chosen a topic, they will need to research it thoroughly. This will entail searching online journals, library resources and information offered by organizations.
Students will create a brochure using the information they have gathered on their chosen topic. Each brochure will include pictures, facts, and resources. They can be created on Microsoft Publisher or other computer software. The finished copy will be ready for duplication as a handout.
Student will create a poster presentation on their topic. Each student will be able to discuss his/her topic. Their brochure will be available as a handout.
After the presentation, brochures that are accurate and appealing can be made available in the nurse's office or other public area for others to take.
Assessment
Students will be assessed on:
The effectiveness of their research in gathering information on their topic.
The appeal of their brochure.
The pertinence of the information/resources within their brochure.
Their ability to discuss/answer questions their topic of choice.
Modifications
In areas where computer access is limited, students create a brochure by hand using construction paper, pictures cut from magazines and text printed neatly and clearly. Brochures can then be copied by the teacher for display.
Prognosis
Giving students the opportunity to produce health brochures while incorporating lessons in science, language arts, technology and civics, affords them a well-rounded, holistic education. A health brochure lesson plan such as this is sure to leave its mark on the students as well as the school community.
Resources:
NCTE/IRA Standards (National Council of Teachers of English)