Art Museum Lesson Plans for Field Trips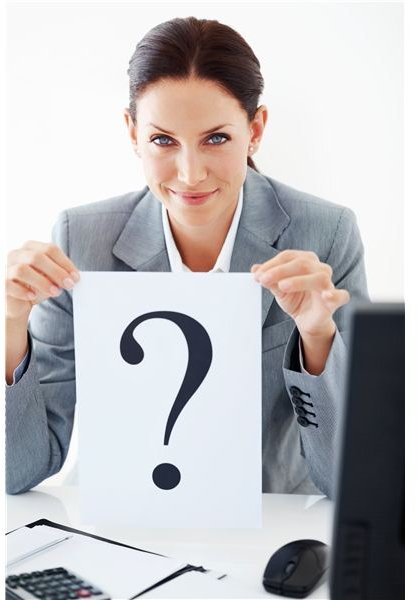 Why Plan Ahead?
Taking a group of students to an art museum is a wonderful opportunity to expand their understanding of art appreciation. It can also be a bit
overwhelming as art museums are typically quiet, reflective places and children are often not so quiet or apt to reflection.
With this obstacle in mind, good art museum lesson plans can make the difference for everyone involved. They might even serve as the tool for turning a possible nightmare field trip into a wonderfully memorable and, possibly, life-changing experience for your students.
Doing Your Homework
The ticket to making an art museum field trip fun for kids of all ages is to get them to engage with the art they are seeing. This does not mean touching the art, but it might mean letting the art touch them. While this may sound a little flowery, the intent is legitimate. Art patrons reflect on art in a way that enables the art to speak to them in some way. Similar goals should be included in your lesson plans.
The question, of course, is how to accomplish this goal? It is the responsibility of the art teacher (or other teacher bringing students to an art museum) to instruct the students on how best to experience an art museum. This should include expected behavior as well as information on whatever assignments are to accompany the field trip. Yes, you read that right, assignments. The key to engaging students at an art museum is to raise the expectation of the trip to include feedback from the students. Without feedback students will wander the museum, chat among themselves and thoroughly miss the point of the excursion. With an assignment, they are required to experience the museum. The nature of the assignment determines how much they will appreciate the experience.
A Little Prep-work
Assuming the students have never been before, a lesson on art museum etiquette is a good place to start. This instruction should include warnings about walking not running, remaining quiet so that other visitors can also appreciate the art, and not touching any of the exhibits. While this explanation might seem obvious to adults, it is often necessary to over-emphasize the obvious and best not to assume the kids will know what to do on their own.
Prior to bringing the students to an art museum, it is a good idea for the teacher to visit the museum on their own. This trip is a bit of a recon tour to see what pieces are on display. This might ultimately relate to the work that will be assigned, or may simply serve as an expanded version of the tour to which you will be bringing the students. Either way, familiarizing yourself with the material the students will be seeing, will mostly prove valuable on field trip day.
Creating Assignments
Once the recon tour is complete it is time to develop the assignment for the students. This "art and writing" assignment will be an essay question format and will likely require students to use a clipboard on the day of the trip. Students are intended to separate, explore the museum, answer their handout questions and meet back at a given time. If this is not appropriate for your age group, it is also possible to adjust the questions and allow the students to remain in one group or small groups.
Here are some sample questions based on an imaginary field trip to the Art Institute in Chicago.
Find the piece The Village of the Mermaids by Paul Delvaux. What do you think is happening in this painting? Does this painting make you feel warm or cold? Explain your answer.
Find the piece A Sunday on La Grande Jatte by George Seurat. How does his use of pointillism affect the feel of the painting? Does this piece have anything to say about upper class society in Seurat's time? Explain your answer.
Find the piece Greyed Rainbow by Jackson Pollack. Describe your feelings about this painting. For instance, does this piece make you feel happy or sad, warm or cold, bored or inspired? Do you like this piece? Why or why not. Would you consider this art?
These essay style questions should be written in such a way that they inspire the students to engage the art in a meaningful and memorable way. For younger students, questions could be made simpler and even conducted in a group environment. For example "How many of you like this painting?" "How many do not?" "Those of you who like it, could you please give some reasons why you like this piece?" Allow time for student answers. Then ask those who did not like it for their input.
Another approach would be to allow the students to choose which art pieces strike them and explain in essay answers why they were attracted to each piece.
A Good Time Was Had By All
Hopefully using these art museum lesson plans will provide a positive experience for both the teacher and the students. Post a comment and lest us know how your visit went.