Shadow Paintings Art Lesson for Middle or High School Students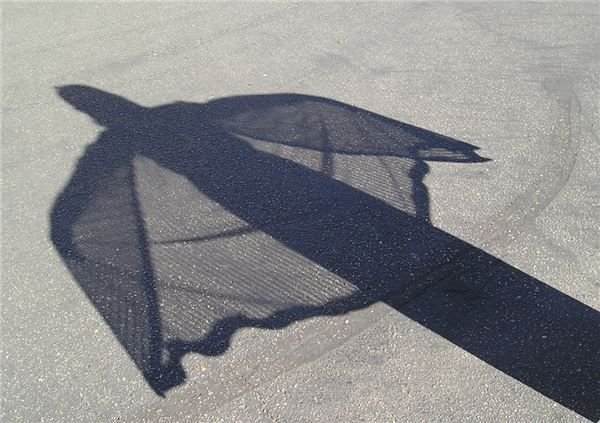 Objective: Students will use photos of their shadows to create unique pieces of colorful art as a memento of their latest history day.
Materials: Teacher camera, costumed students, photos of students' shadows, black pastel paper, chalk pastels
Lesson Procedure:
Step One: While participating in class history day, students will need to pose in a place where the teacher can capture their individual shadows on the ground. Encourage students to use their costumes as part of the pose so that it makes for an interesting shadow. Teacher may want to place a name or number card on the ground so that the photo can be matched to the correct student for the art activity.
Step Two: Teacher will distribute shadow photos once they have been printed. Teacher should have extra copies of photos for those students who did not dress up on history day so they will have something to paint as well. Teacher will also distribute black paper and chalk pastel.
Step Three: Ask students to choose a dark neutral color to outline their shadow forms on the black paper. Emphasize that students will be using color for the background, but the shadow forms will remain black. Students who are comfortable drawing can include more detailed shadow forms; students who struggle with drawing can keep the forms simple, or even cut out and trace the forms if working from large printed photos. Shadows may be at a sharp angle, so encourage students to straighten the forms out a bit so the shadow appears to be standing up (see examples).
Step Four: After forms are outlined, students can block in background color with pastel. Ask students to choose a mood for their pieces and use bright colors. Students who wish to create a powerful mood may choose red or orange tones for the background, while students who want to convey a more mysterious or dark feel to the piece may want to stick with purples and blues. Ask students to use several shades of one color and blend them throughout the background to create a more interesting piece.
Post shadow paintings in classroom along with other work or items from history day and encourage students to bring their parents in to see their work!