Music and Multimedia Tools
Utilizing multimedia interfaces such as digital photos, the Internet, productivity tools/software and audio and visual devices when creating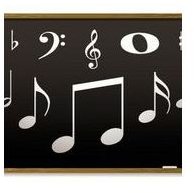 music projects can help your students to find familiarity in technology that they use in their everyday lives. At the same time they can learn musical concepts that are new to them. This pairing will allow your music students to engage in their own learning through hands-on experiences that will surely help to reinforce your regular classroom instruction.
Here are some creative ideas for projects using multimedia in music education at varying age levels. Most, however, are appropriate for students in grades 5 through high school, and you could certainly adapt them to meet your students' needs and abilities.
Song/CD Composition (Grades 7-12)
Project Description
Students are to create their own song by writing lyrics and developing a beat or instrumental accompaniment to along with it. They are to choose at least two musical elements (already studied) to incorporate into their song from the following list: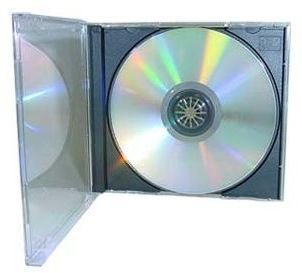 Rhythm
Melody
Harmony
Pitch
Timbre
Dynamics
Form
Their songs are to contain at least 3 verses and a chorus or refrain.
The final copy of the lyrics are to be typed either in a document-type format or as it would appear on an album cover.
The second half of this project is for the students to design an album cover that needs to be actual size to fit into a CD cover. They are to create their own logo or design using the technology provided, which should include original graphics, their group name, and their song title.
Students will then perform their songs for the class along with a recorded copy for the teacher.
This project may take 5 class periods or more (depending on the abilities of your students). Students may work in groups of 4 or 5 or may choose to work individually.
Uses of Multimedia
Microsoft Word or other word processing program available (text)
Graphic Design – Photoshop or Paint, ArtWorks, WordArt, Magix Xtreme Paint Studio,
Audio Recording – Band in a Box, FlexiMusic (or FlexiMusic Composer for older students), or CakeWalk (for advanced students)
Digital photos (optional for album cover)
Students should be evaluated based on this rubric or one similar to it.
Elementary Music Game (Grades 5-8)
Project Description
For this multimedia project, students are to create a music game that focuses on one or more aspect of music (i.e. rhythm, note names, etc.) but needs to be directed towards the primary grades (K-2). They are to hand in a typed copy of the rules/regulations and a brief explanation of the purpose of the game (what is it going to teach). Students also need to have at least 3 colorful, original graphics on their game board
The groups will then be required to present these in front of their own class as an oral presentation, describing the game and will have an opportunity for their classmates to "test" them out. They will then take a field trip to one of the primary grade classrooms to try their games out. The students in this case, are to be the teachers, so they will need to do some research as to what works for kids at this level and what skills they may have or need in order to participate and enjoy their game.
Students may work in groups of 4 or more.
Use of Multimedia
Word Processing program such as Microsoft Word
Graphic library such as PrintMaster, PrintShop, or ClipArt (A great site to send your students to for specific music graphics is MusicGraphicsGalore.)
Graphic Design software such as TuxPaint, KidPix, etc.
Internet for research (if necessary)
Disclaimer: Please be aware that when using graphics or images from websites or companies that you check their copyright laws and follow their policies for using images, as some may request written permission for use, even if for teaching purposes.)
Feel free to use this rubric to evaluate student games.
Rap Video Special (Grades 6-8)
Project Description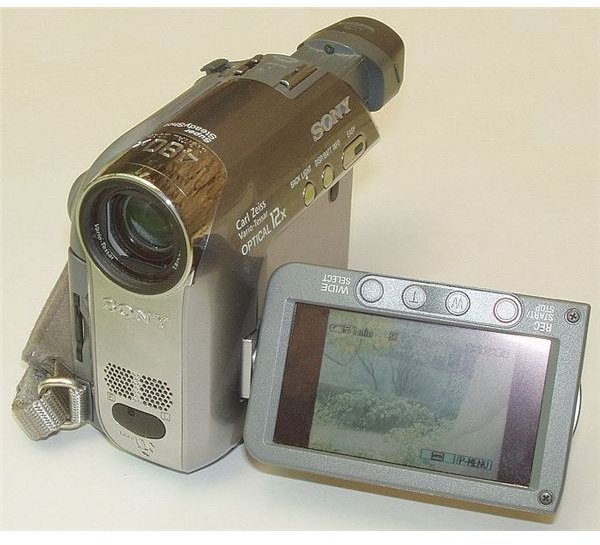 The object of this music education multimedia project is for students to create a 30-minute rap video special where they are to be the writers, performers and producers.
Groups of 4-5 students will be assigned a topic from the following list and are to follow instructions for each topic.
Group 1: Opening Script
Task: Students in this group will write the introduction to the video. This opening needs to be humorous and inviting so the audience stays engaged. Students can include information about their school or mention some of the groups that will be performing. This needs to be catchy and fun!
Group 2: School News
Task: Students in this group will write a news segment that focuses on something special that may be going on in the school that week or month. It could focus on a particular group such as Honor Society, Band, Chorus, Yearbook, etc. or on an upcoming event.
Group 3: Sports
Task: Students in this group will write a sports news broadcast that will cover recent games in 2 or more sports. These teams can either be professional (but local – i.e. NHL, NBA, NFL, etc.) or school/community teams (i.e. Little League, Pee Wee Hockey, etc.). The broadcast needs to include highlights from the games and their scores.
Group 4: Weather
Task: Students in this group will give a weather report for the day of the taping and will forecast the 3 days to follow. Information can be gathered via newspapers, TV, Internet, etc. Visuals are a must including maps.
Group 5: Commercial
Task: Students in this group will make up a product and write a commercial marketing that product. There needs to be a lot of creativity here. The commercial is to be no longer then 1- minute in length.
Group 6: Introduction of Individual Rap Groups
Task: Students will need to make up introductions for the individual raps. They should be no longer then 2-3 sentences and only a couple of minutes in length. The intros need to include the name of the rap or feature and the name of the group.
If there are an uneven number of kids for a group that day or if there is a student who was out sick while working on the project, they could video tape the production.
Individual raps need to be written out for each group and collected.
The video production can then be recorded, edited and converted to AVI, WMF or MPEG format for sharing.
Use of Multimedia
Word processor
Camcorder with DVD-RWs (in case of editing) or high quality Webcam
Video editing using Pinnacle (for teacher use), Windows Movie Maker, or Avidemux
Internet for weather forecasts and school website if applicable for school news and events (see resource section for useful websites).
Interactive Weather Map or the teacher can aid students in using UMapper.
Microphones
Additional Multimedia Uses and Project Ideas
PowerPoint
Provide them with this worksheet on Mozart/Beethoven. Have them choose one of the two composers to research and create a presentation including images, biographical information, and a list of works. Bonus points or extra credit can be given for interesting facts about each.
After completing a careers in music unit, students can either complete the song composition/CD cover project above or research one of their favorite musical artists and create a PowerPoint presentation including their biographical information, a discography of their works, their career path and history, and a few interesting facts about them.
Here is a general rubric to use for PowerPoints.
WebQuest
A Musical Genre Amusement Park: Students are to follow the task of a WebQuest created to explore the various music genres. Each group is to tackle a different music genre (i.e. rap, country, rock, jazz, etc.) and create a section of the park with that theme. Here is a link to one created by Jolene Oswald for use with 6th-8th grade students. I have done one like it and the kids have a ball! (It does consume a lot of class time though.)
Incorporating these projects using multimedia in music education can help to fortify instruction while fostering new skills relating to technology and musical concepts. The more creative the projects are and the more multimedia interfaces you use, the more active learning in the classroom is promoted, which is often the preferred method of learning for today's music students.
References, Resources and Photo Credits
Additional Resources:
https://www.weather.gov/
https://www.weather.com/
https://www.weather.com/
https://www.empire.k12.ca.us/capistrano/Mike/capmusic/classical/beethoven/beethove.htm
https://www.all-about-beethoven.com/beethovenchildhood1.html
https://www.lvbeethoven.com/Bio/BiographyLudwig.html
https://www.lucare.com/immortal/
https://raptusassociation.org/
https://www.mozartproject.org/biography/index.html
https://www.its.caltech.edu/~tan/Mozartreq/main.html
https://www.studio-mozart.com/mozart/index.htm
References:
https://rubistar.4teachers.org
https://www.uwstout.edu/soe/profdev/rubrics.cfm#video
Author's 6 plus years experience as a music educator.
Photo Credits:
CD jewel case: Wikimedia Commons, Lox
Camcorder Sony DCR: Wikimedia Commons, Bela