Use The Secret Garden in Middle School: Teaching With This Students' Favorite Book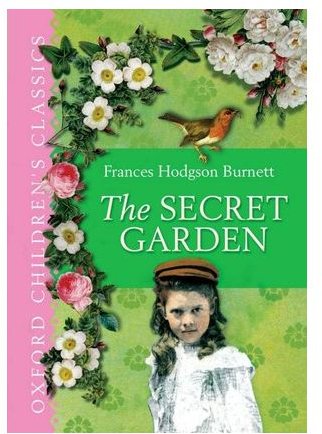 Book Summary
_
The Secret Garden is a favorite book and a great learning tool! Capitalize on student interest with these ideas for related lessons. Use it as a guide to teach students about geography, social studies, history and more. Read on to learn how.
It's a well-loved story about a contrary, sickly, abandoned and unhappy young girl named Mary. Mary comes to live in England with her bitter uncle, a widower who is still grieving the loss of his wife after ten years. Mary is full of curiosity when she hears about a secret garden. A bird of springtime leads her to a key to open the gate which opens a whole new world to Mary and her friends. As they enter the walled garden, they imagine a secret garden filled with ghosts from the past and a lost love.
Mary finds the secret garden overgrown from neglect. She then begins the task of taking care of the secret garden with the help of her cousin Colin who is crippled and dying, and Dickon who seems wild and strange. He talks to animals and sleeps on the moors but seems to know all about flowers and nature — he is also full of life. Mary helps Colin learn to walk again after believing he is forever destined to a wheelchair. The lesson ideas for The Secret Garden make a wonderful extension to reading the book.
About the Author
Frances Hodgson Burnett was an English author, best known for her children's stories: The Secret Garden (1911), A Little Princess (1905), and Little Lord Fauntleroy (1886). She was born in Manchester England, and then immigrated to Knoxville, Tennessee. The Secret Garden is considered to be one of the best pieces of literature in the twentieth century.
Lesson Ideas
Trace the route Mary took from India to England by using a globe.

Grow flowers in a window box. Use crayons, and poster board. Make gardening seed labels for all the gardening seedlings.

Dickon had a vegetable garden with many vegetables. Talk about the potato plant. How do we grow the potato plant? Where does it grow? What kind of soil do we use to grow potatoes, and how long does it take to grow them? How healthy are potatoes for you?

Do an art project. Make a collage of favorite things from the garden. Have a digital camera? Make a jigsaw puzzle out of gardening photos. Take pictures of your garden, and make a scrapbook. Draw pictures of your own gardening project. Make a journal with spring words, and descriptions of drawings.

Study the moors of England.

Learn about birds and nature.

Compare gardening techniques of today with gardens of the early 1900s.

What are the growing seasons in your area? What do they tell you about gardening? Talk about the Farmer's Almanac and how people use it for gardening. Talk about what plants grow better in your area.

Do a history report about British Colonies and India.

Do an essay or report about how people lived and dressed in the early 1900s England and compare it to how people live today with the many learned vocabulary words from The Secret Garden.
Please use the comments section below if you have ideas for related literature lessons. The Secret Garden is inspiring, and with the teacher's help, it can lead to a new generation of readers who share the same feeling of enchantment while reading the story.