The Gift of the Magi Writing Prompts & Group Projects: For 8th or 9th Grade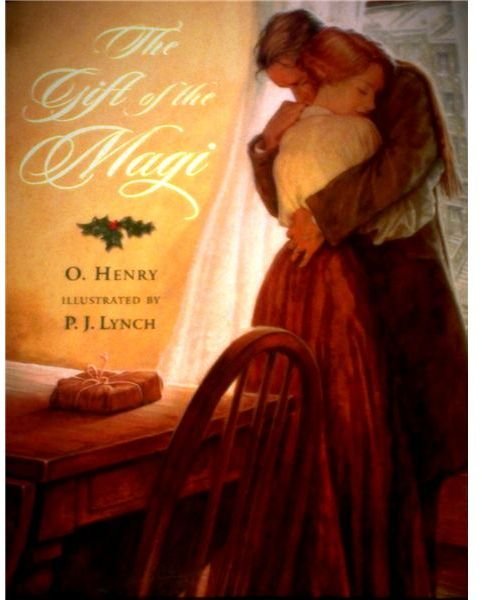 Is there any more Christmas story more iconic than O. Henry's "The Gift of the Magi"? Students from middle school to college can appreciate the message being sent loud and clear in this timeless tale. This is a story we hear over and over again during the holidays, but one we never get tired of hearing.
If you are looking for a short and fun Christmas lesson for your students, look no further. Have them read O. Henry's story (an online version can be found here). Then, hop on www.youtube.com and look at Christmas Eve on Sesame Street (the story begins in this segment). This old classic features a segment with Bert and Ernie which is essentially a retelling of the classic story. No matter how "tough" your students are, seeing their beloved childhood characters trade in a rubber duckie and a paper clip collection for gifts for each other will have their eyes tearing up.
Once they have read and watched, it's time for some fun. Download the ideas for creative group projects and for the writing prompts as well. Make your projects due just a few days before Christmas so students have a chance to present them to the class. It will be sure to have you and your students in the holiday spirit, just in time for Christmas vacation.
The writing prompts include:
Describe the best gift you have ever received.
Who are the magi? How do they relate to the meaning of the story?
Imagine living in poverty. How would you acquire a special gift for your parent?
I have used these lessons with my 9th grade Honors students for several years and it is always the most fun and most magical time of year in my classroom. Happy Holidays!
Downloads
Gift of the Magi: Creative Christmas Projects
Writing Prompts for the Gift of the Magi