Guided Reading: Lesson Plans and Resources for Teaching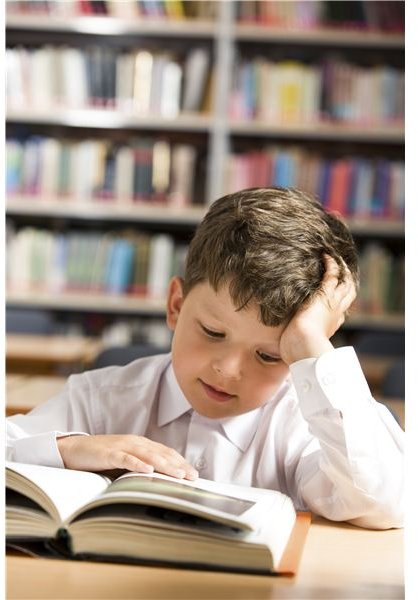 What Does Guided Reading Look Like?
Guided reading lesson plans involve an array of strategies. Depending on the age group and level of students, the lessons can vary
differently. However, the lessons' main goal is to help students improve their reading abilities.
Why Do Guided Reading?
The purpose of guided reading is to help students read with a high accuracy rate and to enjoy it independently. The print that they read needs to be meaningful to them. They start by learning various reading strategies in small groups with teacher guidance. Students learn skills and strategies so that they can read more difficult texts later.
Research Proves Guided Reading Improves Reading
Kari A. Gabl et al report in the article Improving Reading Comprehension and Fluency through the Use of Guided Reading that students did indeed improve their reading fluency and reading comprehension with guided reading. Several years back, research was completed with second and fourth graders in the Midwest. "The teacher researchers created lessons in which the students were working in reading centers and in small teacher-lead flexible guided reading groups. The students also completed activities that improved their reading comprehension and fluency."
Try the Four-Block Strategy in Primary and/or Elementary Classrooms
In primary classrooms, guided reading usually includes small groups, centers and a variety of activities. The Four Blocks Literacy Model is a specific strategy that you can try and it involves guided reading, self-selected reading, writing, and working with words. In the guided reading block, teachers will teach background knowledge that students need to read the books and comprehension strategies. In addition, students will need to respond to the books with writing.
The program will look like a variety of activities happening at once, but they are controlled activities with teacher interaction and guidance. The teacher is crucial to the success of guided reading because he or she will teach and help students with reading strategies for unfamiliar words, such as word structure, context clues and letter and sound knowledge.
In addition, Reading A-Z is a great online resource for students. However, it charges a fee. Using leveled readers at home is a great way to get students reading more.
Guided Reading at the Middle School
At the middle school, a class period is usually short. In general, the language arts class period is around 45 minutes. For students who struggle, students will go from station to station. Students will complete one or a combination of the following activities: a daily reading or oral or shared, flex group guided reading, word and vocabulary study, response writing, and instruction focused on comprehension.
Guided Reading Lesson for Middle School: Spies
The theme of this lesson is spies. The lesson includes selections for the teacher read-aloud book, suggestions for small group reading books, spy vocabulary, and response writing prompts.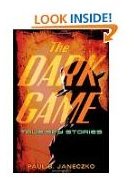 Teacher R****ead Aloud Book
For the teacher read-aloud book, you can choose The Dark Game: True Spy Stories by Paul B. Janeczko [Candlewick Press, 2010]. The non-fiction book has short readings on intriguing spies and espionage experts who aided or hurt America throughout history, starting with the American Revolution. Each reading is short, so the teacher could read one or two chapters. If your school participates in Accelerated Reader or AR it is rated at middle school interest and has a book level of 9.6 and is worth 9 points.
To find the AR book levels for free, teachers, students and parents can go to Arbookfind.com and find most books. The Junior Library Guide Juniorlibraryguild.com has many books on spies that are leveled if you would want to choose another spy book.
Small Group Reading
Students will need to a book that can be read in small flexible groups. You will want to select several for students to choose from in the classroom. The students should select their top choices; however, you need to select the books that are on their levels for the group reading. The students along with teacher guidance will need to set a reading schedule for the group books. Some of the reading can be done in class.
A few middle school fiction spy books are as follows:
Anthony Horowitz's Alex Rider Adventure series is usually a hit with middle school boys. There are several publishers listed on Amazon: Walker Books, Speak and Philomel.
Stormbreaker
Point Blank
Skeleton Key
Eagle Strike
Scorpia
Ark Angel
Snakehead
Crocodile Tears
The Specialists series by Shannon Greenland is recommended for grades 6-8. The main character is female.
Model Spy
Down to the Wire
Native Tongue

The Alias series that is also a television series is penned by several different authors and includes over 20 books. The publisher is Bantam Books for Young Readers. These are thriller books and are suggested for grades 8 and up. A few titles are as follows:
Namesakes
Old Friends
The Ghost
Mind Games
A Touch of Death
For more book ideas, you can check out the American Library Association's list of spy books. For lower readers, Disney has many spy themed novels.
Spy Vocabulary
The following are general spy vocabulary words that students may encounter. They will need to create a vocabulary list and definitions and later let the class know if any of these words were used in their novels. This can become a word wall or a running vocabulary list in their folders or binders.
intrigue
espionage
gadgets or gizmos
stealth
politics
adversary
code breaking
secret agent
FBI
CIA
U.S. Secret Service
intelligence network
Writing Response Prompts
The following are individual writing response prompts you can use during guided reading time:
Who is the spy in your novel? What actions does he or she take to hide his or her identity? Do you like him or her? Why?
Describe one adventure that you think showcases code breaking or espionage in your novel.
What conflict is the most exciting in the novel? Why?
Describe the setting of the novel. How does the setting affect how the spy acts or completes his or her mission?
Who is the adversary or antagonist in this novel? Describe him, her or the group.
The guided reading lesson provides activities for small groups of students. It is important that everything is guided by you and that you spend quality time with each group.
Additional Resources
Four Blocks: Guided Reading. As reported by Karen Wendholdt on Eric.ed.gov.
Gabl, K. A., Kaiser, K. L., Long, J. K., & Roemer, J. L. (2007, May 1). Improving Reading Comprehension and Fluency through the Use of Guided Reading. Online Submission, Retrieved from Eric.ed.gov.
Kreul, Mary. Guided Reading in the Primary Classroom, Scholastic.com.
Guided Reading in Kindergarten, on Hubbardscupboard.com.
Instructional Resources Online, What is Guided Reading, from Saskatoon Public Schools.
Ash, Glynne Ellen. Teaching Readers Who Struggle: A Pragmatic Middle School Framework, ReadingOnline.org
Photo credit:
The Dark Game and Alias book covers are from Amazon.com.