The Best Christmas Pageant Ever! Lesson Plans and Activities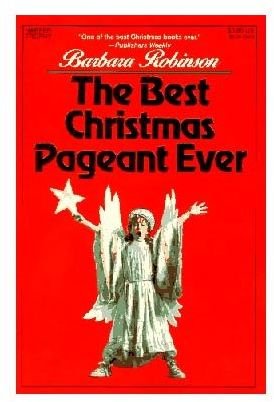 Lesson on Characters
The Best Christmas Pageant Ever lesson plans must include a few lessons on characterization as the funny characters in this book are what have made it so popular for so many years. The Herdmans–Ralph, Imogene, Leroy, Claude, Ollie, and Gladys–are some of the most beloved characters by children and adults. They smoke cigars, they bully, and they steal. So, why do they show up at Sunday School? Why do they take over the pageant? How do they get the starring roles? How do they make the Christmas pageant all right in the end? These are questions you'll want students to answer as they study these characters.
Start your lesson by asking students to write down the names of the Herdmans in their reading response journals. Next to each name, students should put some details to distinguish the Herdmans from one another. What are the descriptions that Barbara Robinson includes in the book that can help students keep these Herdmans straight?
Next, ask students to choose their favorite Herdman and write a paragraph about this character. In the paragraph for one of The Best Christmas Pageant Ever lesson plans, you can assign students questions to answer such as: Why did you choose this character? What makes him or her interesting to you? What are some of the unqiue or unusual things that this character does in the story? Is the character funny or serious? Give an example. Another choice you could give students for the paragraph assignment is to ask them to choose a specific event this character is involved in and write about this event, including why the character acted as he or she did and any emotions surrounding the event.
To close out the lesson, students can pair up and read their paragraphs to one another. They draw an illustration of the character (based on descriptions in the text) and display these together in the classroom.
Creating Ads
_
The Best Christmas Pageant Ever lesson plans can also include objectives from language arts or even character education/service learning projects. One thing you can do with this book is create ads for a canned food drive or the Christmas pageant or both. Before creating the ads (and especially if this is one of your language arts objectives), you can talk to students about advertising techniques such as glittering generalities, testimonial, plain folks, or bandwagon. Show students examples of each technique and ask them to think of examples or to find magazine or newspaper advertisements that use one of these. Once students understand the different advertising techniques, then they can start creating their own ads.
Another part of The Best Christmas Pageant Ever lesson plans could be to do a service learning project and combine this with creating ads. In the book, the characters are involved in a can food drive. Discuss with students why can food drives occur, and see if you can get one started at your school. Then the ads you create can be for fun–advertising the Christmas pageant–or for real–advertising the can food drive.
Students can use advertising techniques for the Christmas pageant ads such as imagining a famous movie star bought tickets to the pageant and said everyone must go. For the can food drive, students can be more serious and explain why they are collecting can foods.
To close The Best Christmas Pageant Ever lesson plans, when students are finished with their ads, ask them to share them in front of the class or with small groups to talk about the different techniques used. Students can also discuss if they think these techniques would cause them to go to the pageant or not. Once ads have been shared and discussed, display them in the classroom or hallways.