Take Your Class on a Photo WebQuest Around the World: Cultural Differences Webquest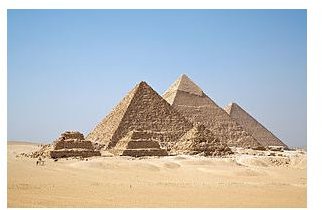 Let the Webquest Begin
We'll assume for a moment that you're feeling kind of jaded and are wondering what a webquest on photos from around the world could possibly offer you. After all, if you've been around the Internet and opened a few history books, you've probably seen the Great
Pyramids of Egypt and you may also have seen the Eiffel Tower and even the Western Wall in Jerusalem.
If you haven't seen them, though, please feel free to look them up as they are remarkable. You'll find some links at the end of this article.
Instead, here you're going to see sides of the world that you probably will never see anywhere else. You're going to progress through a series of photos from around the world, including those that will show you some interesting places to sleep, what people eat, how people pray and what people wear, all over the world.
Places People Sleep
How People Dress
What People Eat
How People Pray
Read More About It
Here you can find your way to the Great Pyramids, the Eiffel Tower, and the Wall in Jerusalem, as promised above:
Chinappi, Jacqueline. Seven Wonders of the World: Great Pyramid Lesson Plan.
Raunekk. Constructing the Eiffel Tower, Paris