Making Personal Connections Through Role Play
One of the lesson plans for a pioneer unit should provide students an opportunity to consider what it was like to pack up and travel west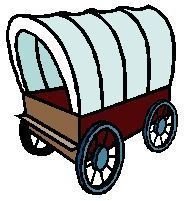 in a covered wagon.
When students are getting ready to take a road trip with their families today, they can usually pack whatever they want. They bring books, MP3 players, handheld electronic games, puzzles, stuffed animals, and favorite pillows. If they are moving to a new house, they pack up all their stuff and take it with them to their new home. But pioneer children didn't have this luxury.
They had to choose what to pack in the wagon or pack only what they could carry if their wagon was full.There's a great resource on the Little House on the Prairie website that lists how much typical items weighed and how much the wagon should weigh when taking the trip west. Students can use this resource and decide what to pack in their wagons.
Pioneer Books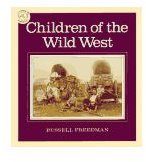 Lesson plans for a pioneer unit that include books engage students and introduce them to real people or realistic characters who experienced the hardships of traveling west in the 19th century. Here are a few books you can use with upper elementary students:
Cassie's Journey: Going West in the 1860s by Brett Harvey, illustrated by Deborah Ray
Children of the Wild West by Russell Freedman
Wagon Wheels by Barbara Brenner
Little House in the Big Woods by Laura Ingalls Wilder
How Would You Survive in the American West? by David Salariya
Students can read a book that is on their reading level and answer journal writing prompts, write down facts they learn, engage in discussions with the teacher and other students reading the same book, and complete a project focusing on pioneer life after they finish the book.
Studying the Oregon Trail and Other Paths to the West
Lesson plans for a pioneer unit usually include a study of the Oregon Trail and other paths that pioneers took on their journeys to the West. You can introduce students to the Oregon Trail website, which is based on information from the PBS documentary. Students can read a mini-textbook about the Oregon Trail, see historic sites along the way, learn about fun and amazing facts such as $100 drinks of water, and read trail diaries. As a teacher, you can also find good materials for your classroom on this site in the Oregon Trail store.
When you use a website full of historical facts to teach your students, it often helps students learn if you create a study guide or worksheet to go with the site. As adults, we know how difficult it can be to stay focused when on the Internet, and students can have the same issues. On the worksheet, write specific questions that students will need to read the site to find the answer. You should also include general questions though, so students can explore information that really interests them. For example, you could ask: what is the most interesting "fantastic fact" you found on that section of the website? Why?
You can use books, videos, the Internet, and your students' creativity and interests to plan lesson plans for a pioneer unit.