Favorite Second Grade Picture Books! Read in the Classroom to Model Reading and Writing Skills.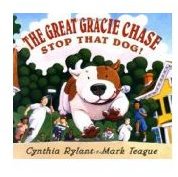 If you are looking for great picture books to read to your second graders that can be used for teaching too, this list is for you. These books will be favorites with your second graders and great for using during reading and writing minilessons.
The Great Gracie Chase: Stop That Dog! by Cynthia Rylant
Gracie is a good little dog who loves her quiet house, but everything changes the day the noisy painters come. Gracie is put outside and
decides to take a walk ALL BY HERSELF. Pretty soon the whole town is trying to catch her and all she wants is to go home to her quiet house. Use this book to teach story mapping or to demonstrate showing instead of telling when writing.
Chrysanthemum by Kevin Henkes
Chrysanthemum loves her name until school starts and the other children begin to make fun of it. All of Kevin Henkes mouse books are favorites with young children, but Chrysanthemum has so many great teaching opportunities. It's perfect for reading lessons to model thinking aloud and to discuss character feelings and character graphic organizers. I've also used it at the beginning of the year to graph name lengths and make name puzzles.
Thunder Cake by Patricia Polacco
A little girl learns not be afraid of thunderstorms with some help from her grandmother. Thunder Cake is a great book to use when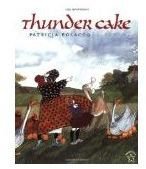 introducing text-to-self connections, or you can pair it with another book about being afraid like Kevin Henkes' Sheila Rae, the Brave and use it to teach text-to-text connections. In writer workshops, it makes a great mini lesson for onomatopoeia and writing about real life experiences.
Honey … Honey … Lion! by Jan Brett
Based on an African tale, this Jan Brett story is a about a honeyguide bird who decides to teach a greedy badger a lesson about sharing by playing a trick on him. Use it for teaching problem and solution, onomatopoeia or using context clues for unfamiliar vocabulary.
Snowflake Bentley
This Caldecott winner tells the story of Wilson Bentley, who spent most of his life studying snow and photographing snowflakes. This
biography is an interesting addition to science unit about weather, snow or even water. It can also be used as an example when studying biographies. It's a great book to use to demonstrate determination and perseverance.
Mud by Mary Lyn Ray
Celebrate spring as the frozen earth thaws turning into mud. Use his book for any number of writing mini lessons. Writing interesting beginnings, choosing strong verbs and great descriptive words, are just a few examples of writing that can be modeled when reading Mud. It also goes well with a unit about rain or the seasons.
Water Dance by Thomas Locker
This beautifully written and illustrated book tells the story of water in its many forms, like clouds, rivers and waterfalls. Its short poems are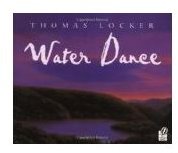 a great addition to a writing or reading unit about poetry, and will inspire students to write more descriptively. You can also use it in science when your students are learning about the water cycle.
Aunt Isabel Tells A Good One by Kate Duke
Aunt Isabel tells her niece Penelope a story, adding in all the ingredients a story needs to be exciting like a great setting, a hero, and a problem. This story is lots of fun to read aloud, and great for introducing story elements and teaching kids how to write creative stories of their own .
Reading stories aloud to children is a great way to promote learning and a love of reading. Second grade students are sure to love these picture books and learn from them, too, when they are read in the classroom. You can find these second grade picture books at Amazon.