Grade 2 Writing Prompts for Elementary Students: Resource for Parents and Teachers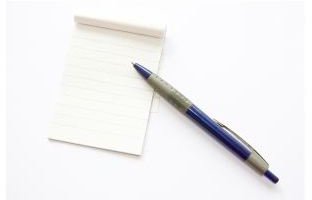 Most writers occasionally get writer's writer's block, which is an inability to decide on topics and write creatively, and second graders are no exception to this. Here are some grade 2 writing prompts to spark any student's thinking process and get him or her writing.
This resource meets educational objectives such as following instructions, writing good grammatical compositions, and improving writing skills. These activities are based on prior knowledge like:
Writing complete sentences and forming paragraphs
Editing for grammar and punctuation
Grammar rules
Basic elements of composition
There are opposing schools of thoughts on the benefits of using writing prompts, but most educators agree frequent writing helps prepare students for standardized testing and improves over-all school performance. Parents assist their children in writing more often by using thought-provoking writing prompts like these during homework and journaling time.
Daily Life
What do you do to get ready for school in the morning?
What is your favorite thing to do after school?
Describe four or more things you do before bedtime each night.
Pretend you are the teacher. What would you do when the class misbehaved or forgot their homework?
What is your favorite school activity and why?
Describe some regular activities you do after school and why you like them.
Imagine you are an animal. What animal are you, and how do you act? If you could talk, what would you say?
What do you like most and least about your home life?
What if the government outlawed the Internet and you could no longer use it. How would you feel, and what actions would you take?
Families, Friends, and Holidays
Describe your favorite family member and include details about behavior, physical features, and why he is your favorite.
What is your favorite holiday and why?
What's the worst thing about attending weddings and other celebration with family?
If you were stranded on an island, which one of your friends would you choose to be your companion and why?
If you had to choose one teacher for the rest of your school career, who would you choose?
Describe a trip or celebration you attended recently. Include information about how you got there, the purpose of the celebration, and who else was there.
What is the best present you ever received or the worst?
Sports and Hobbies
If you could have lunch with a famous sports figure, who would you choose?
Who is your favorite athlete, and why is that person your favorite?
Describe your hobby and how you got started.
Athletes earn lots of money. Discuss why they do or do not deserve to earn high salaries.
Explain the reasons why you or would not enjoy being famous.
If money were no object, what type of hobby would you enjoy?
These grade 2 writing prompts are a good way to get students writing. They may also inspire parent or teacher creativity, so feel free to adapt these suggestions to better suit a child's interests or personality.
References