National Dog Week Activities for Second Grade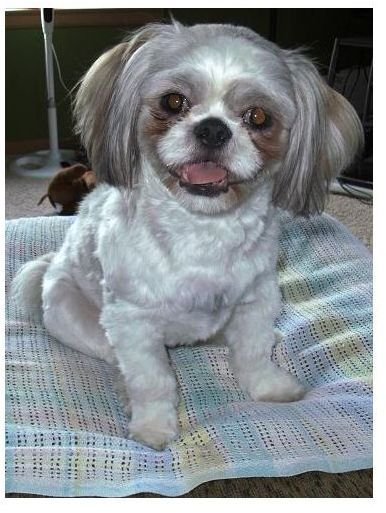 National Dog Week
Celebrated annually during the fourth week of September, National Dog Week is a time to honor and celebrate dogs as pets and best friends. Second grade teachers can use this week to teach their students more about dogs including caring for dogs, communicating with dogs, and different breeds of dogs.
Discussion and Prior Knowledge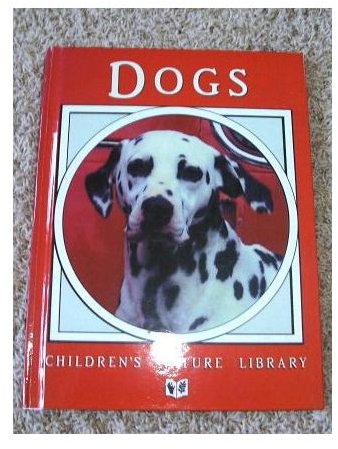 The teacher can introduce the lessons for a week of celebrating dogs to the second grade class by asking the students the following discussion questions:
What is a dog?
Who has a pet dog?
What breed is your dog?
How do you care for a dog?
All second graders should be able to answer question one with some combination of dogs are animals, mammals, or pets. The students who have pet dogs should be able to identify the type of breed their dog is such as golden retriever or shih tzu or by stating that the dog is a mixed breed or mutt. All second graders with pet dogs should be able to describe some or all of the basic care that a dog needs such as water and dog food, baths, playtime, and walks. If the students cannot successfully answer the first question, then the teacher should provide a review of basic dog facts. Two of the books listed in the reading section—Dogs and Cats by Steven Jenkins and Dogs by Teri Crawford Jones—are recommended titles for a basic review.
Reading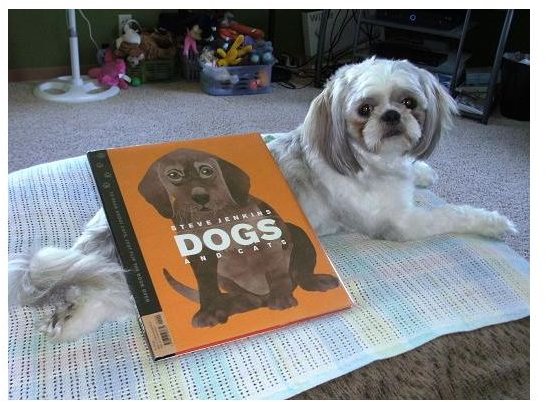 After the introductory discussion about dogs and National Dog Week, the teacher can read one or more of the following dog books with the second grade class: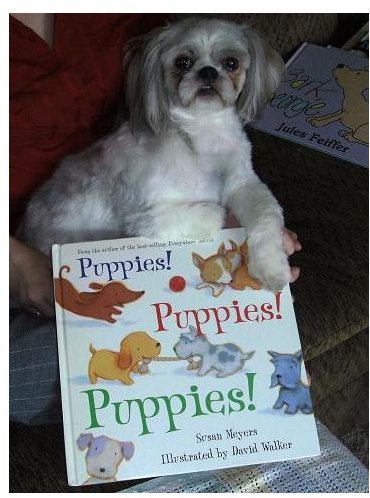 Dogs and Cats by Steve Jenkins is a double-sided nonfiction book that is recommended for readers in kindergarten through fifth grade depending on the reading level of the individual student. This cleverly illustrated text teaches children about canines through visual and written information including the origin and history of the pet dog. One side of the book is entirely about dogs while the opposite side contains information about cats.
Puppies! Puppies! Puppies! by Susan Meyers is a book written in rhyme that follows the journey of puppies from birth when puppies are born with their eyes closed to adulthood when puppies move in with human families and learn to behave like grown-up dogs. This illustrated book, which teaches young readers about the growth and development of dogs, is recommended for readers in kindergarten through second grade.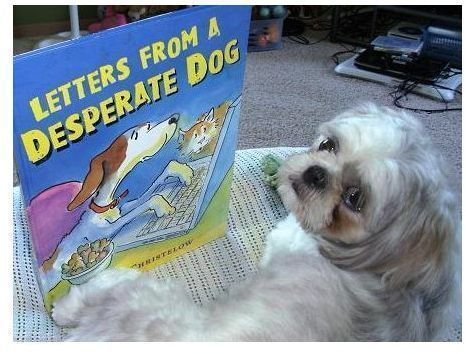 Letters from a Desperate Dog by Eileen Christelow is a comical book for students in kindergarten through third grade that chronicles the misadventures of a dog named Emma who feels misunderstood by her owner because of her tendencies to sleep on the couch, dig through the garbage, and bark at the door next door. Second grade teachers can use this book to teach children about common, albeit seemingly naughty, dog behavior as well as the special relationships between humans and pet animals.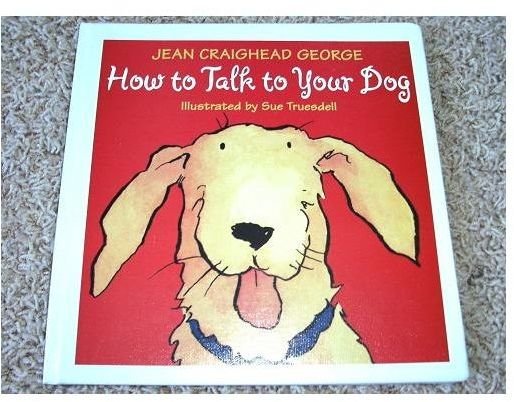 How to Talk to Your Dog by Jean Craighead George is a humorous but informative book recommended for second through fifth graders about learning to understand the communication system of dogs. This illustrated text explains in a conversational style how dogs use sounds, facial expressions, and body language to communicate with humans as well as other dogs.
Dogs by Teri Crawford Jones is a title in the Children's Nature Library series that includes chapters on dog history, dog care, dog jobs, and dog breeds. Teachers can read this photo-illustrated book aloud to the class cover to cover or select individual chapters on specific topics.
Dog Breed Research Project
The main dog activity that each second grader will complete during National Dog Week is the dog breed research project. At the beginning of the week, each student will choose a dog breed to research. For this activity to be the most educational, each student should choose a different breed. After choosing breeds to research, the teacher should then handout worksheets for the students to fill out with information about the specific dog breed. By the end of the week, each student will create a presentation to share with the entire class about their chosen dog breed.
Some suggested information to research includes:
Origin of dog breed
Description of dog breed
History of dog breed
Fun facts about dog breed
Images of dog breed
Some recommended website sources for information on dog breeds include:
Some recommended print sources for information on dog breeds include:
Encyclopedia of Dog Breeds by D. Caroline Coile Ph.D.
The Complete Dog Book for Kids (American Kennel Club) by American Kennel Club
The Ultimate Encyclopedia of Dogs (Dog Breeds & Dog Care)
For a sample project, please download the printable Dog Breed Research Project Sample.
This project allows second grade students to practice their research skills, writing skills, and public speaking skills. The teacher can tailor the specifics of this research project to the skill level, interest, and needs of the class.
Dog Art Activities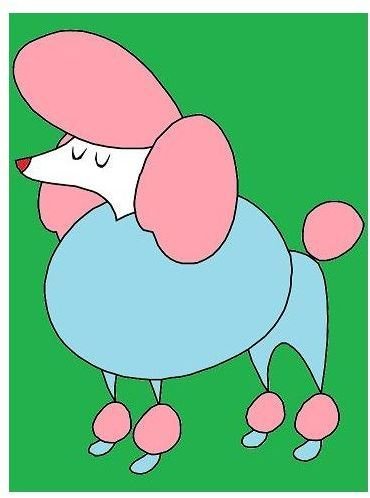 Another fun activity for second graders to complete during National Dog Week is to color printables of dogs with which to decorate the classroom. Some websites that provide dog themed coloring pages include:
The teacher can provide multiple copies of multiple coloring pages to each student and then decorate the classroom with the finished dog coloring activities.
Assessment
At the end of National Dog Week, review what the students learned by talking about the following discussion points:
What is a dog?
What is a dog breed?
Name some breeds of dogs.
The second graders should be able to answer all three questions correctly after reading one or more of the age-appropriate books about dogs, coloring dog printables, and research specific dog breeds. Second grade students will love celebrating a week about dogs and will learn more about dogs in the process.
Sources
All ideas courtesy of the author, Heather Marie Kosur
Image Credits
Espen, Espen and Dogs, Espen and Puppies, Espen and Letters © 2009 James Allen Johnson
All other images courtesy of the author, Heather Marie Kosur