Kindergarten or First Grade Summer Science Lesson Plan: All About Clouds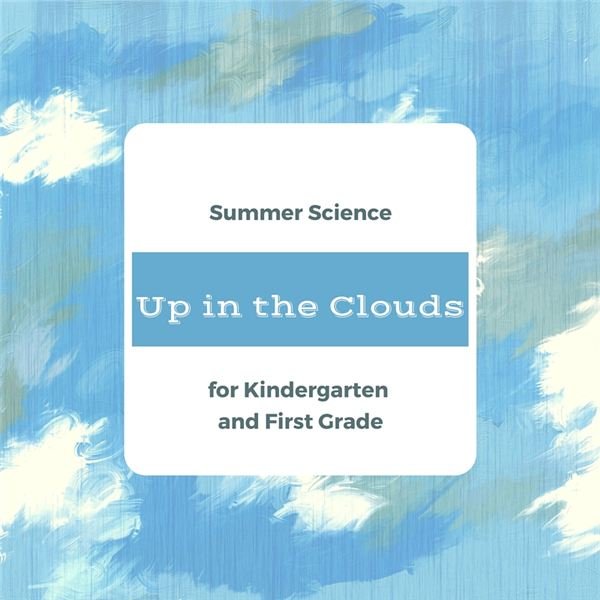 Materials
Books

Clouds by Helen Cox Cannons

Little Cloud by Eric Carle

Art supplies (Choose an activity below to decide which supplies you will need.)

Clouds in the sky

Blanket
Procedure
On a day when the sky is filled with white clouds, begin with the book Little Cloud by well-known author of children's books, Eric Carle. This book will jumpstart the imagination when you go cloud watching.
Then go outside and spread the blanket on the ground, lie down and begin to watch the clouds. What do you see? Spend as much time as you can talking, imagining, giggling and relaxing.
Afterwards decide on an art project to express what you have seen in the clouds. Supplies are in a parenthesis. Below are some ideas:
Fold blue construction paper in half. Open the paper and place a spoonful of thick white paint in the center of the crease. Fold the paper again and press the crease with your fingers. This will spread the paint around. Open the paper again. What does your cloud look like? Let it dry. (Blue paper, thick white paint)
Use blue construction paper and a small sponge to dab paint clouds on the paper. (Blue paper, white paint, sponges)
On blue paper, draw clouds using white chalk. Lay the chalk on its side to draw. (Blue paper and white chalk)
Stretch cotton balls to make them thin and frothy. Form a cloud on blue paper. Glue the cotton in place. (Cotton balls, blue paper, glue stick)
Next read Clouds by Helen Cox Cannons. This book is geared to younger children with clear text, beautiful photographs and simple drawings. Depending on the kind of weather you are having, go outside and try to find different kinds of clouds. You can do this activity several times during the summer. Use the above art ideas to illustrate different kinds of clouds. Label them.
References
Carle, Eric. Little Cloud.  Philomel Books,1996.
Cannons, Helen Cox. Clouds. Heinemann Library, 2015.