July Fourth Lesson Plan and Activities for Kindergarten or First Grade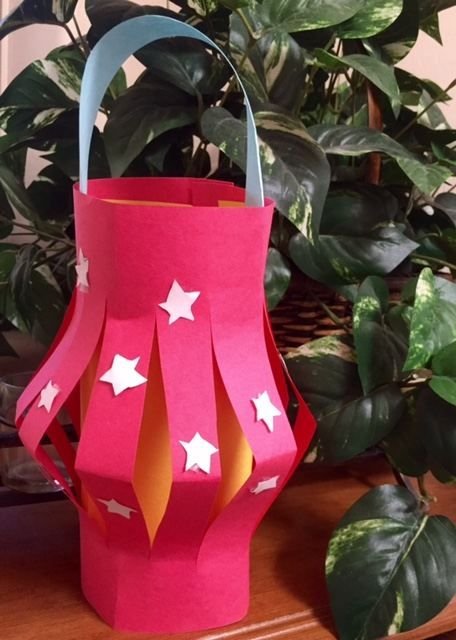 Could there be a proper way to celebrate this holiday? Read the story of a young Chinese-American girl whose parents own a food market. Their specialty is Chinese food. Why would they be open on the Fourth of July, the girl wonders? No one will want Chinese food on this holiday. Is she right?
Materials
Apple Pie 4th of July by Janet S. Wong
Map or globe (optional)
Art supplies
Procedure
Before reading the story, use a map or globe to show the location of the United States of America and China. Because they live so far from each other, the people in each country have different languages and customs. But is it possible to blend some of the customs together to make new and unique celebrations?
The little girl in the story thinks that no one will want her parents' food for this holiday. It is supposed to be time for hotdogs, hamburgers, chips and potato salad. In the evening, when folks crowd the store ordering food, she finds out that there is no right or wrong way to celebrate. Apple pie tastes great with chicken chow mein!
Discuss with children how you celebrated Independence Day when you were a child. Did it include a picnic, barbeque, fireworks, decorations or parades? Talk about the kind of celebration your child would enjoy. Is there something special the family likes that could become a tradition at the celebration? Perhaps your neighbors and friends can be included.
Here are some ideas you can discuss:
Neighborhood parade: Decorate bikes, wagons and willing pets. Dress in red, white and blue. Play music. Make percussion instruments for folks to play along.

Shakers: Use empty plastic water bottles. Partially fill with uncooked beans. Decorate the bottle by gluing red, white and blue strips of paper on it. Add stars. Attach crepe paper streamers.

Have a cookout: Plan a unique menu. Create patriotic invitations. Decorate with balloons, flags and patriotic paper lanterns (see photo).

See local fireworks and follow-up with an art project. Use poster paper. Provide crayons to fill the paper completely with all bright colors. Cover the paper with a thin coat of black paint. When dry, use toothpicks or wooden skewers to scratch the paper revealing the colors beneath the black. It will look like fireworks in the night sky.

Color or paint a picture of the United States Flag
The best activity is planning the celebration with your child. Take pictures, make a scrapbook or write about it in a summer journal. Remember the favorite ideas and plan to include them in celebrations for years to come.
References
Wong, Janet S. Apple Pie 4th of July.  Harcourt Books, 2002.