Creating Timelines: 1st Grade Lesson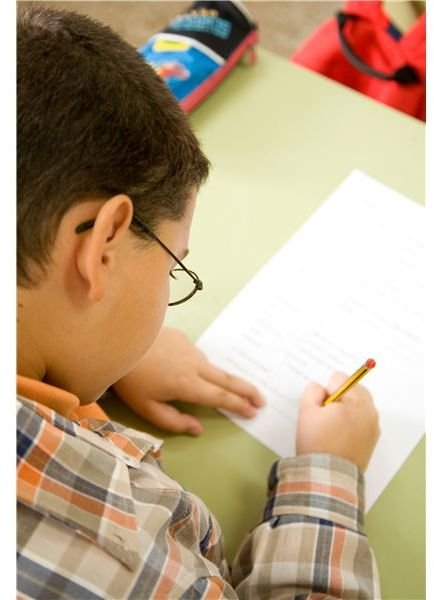 The common theme carried out all year long in first grade Social Studies is: "We are a product of the past and what we value, we pass on to the future." Each lesson builds on this theme. As part of this theme the students will create a timeline and understand their own history.
Objectives:
1. Place important life events in chronological order on a timeline. SS01-S01-C01-01
2. Retell stories to describe past events, people and places. SS01-S01-C01-02
3. Use primary source materials (e.g., photos, artifacts, maps) to study people and events from the past. SS01-S01-C01-03
Materials and Preparation:
Camera/printer or sentence strips: Take pictures of six or seven activities/events in the classroom over a two-week period. If you are using sentence strips instead then write down six or seven sentences about things that happened during a two-week period.
Books: Choose an available Illustrated Timeline book from the list below
Rulers, pencils, crayons and 12" x 18" white construction paper
Book: My Day by Sindy McKay
Copies of the downloadable "Parent Letter About Timeline Project"
Procedure Day One:
Instruct students to sit in a large circle on the floor. Spread the sentence strips or photos you have taken in the center of the circle in random order. Hold up each photo or sentence and describe/read it.
Say, "Here are some things that have happened in the past two weeks. Raise your hand if you know what happened first."
Place the first event at the beginning of a row and continue placing the sentences or photos in a line in the order of occurrence.
Say, "We have created a timeline! A timeline is a representation of a passage of time. It can be done with pictures or words and can be about most anything but the events have to be in order."
Then use one of the books you have chosen from the list below to show the students an example of a timeline.
Provide each student with a parent letter (Download the printable)
Procedure Day Two
Use the white construction paper for each student. You may choose to fold it lengthwise so that it will stand up. Depending on the ability of the students in your class you may want to do this in small groups or as a whole class. Demonstrate each step.
Use your ruler to draw a line lengthwise in the middle of your paper.
Then draw six short vertical lines spaced 3" apart.
Label with: 1st year, 2nd year, etc.
Add the events provided by the parent. Write and/or illustrate.
Procedure Day Three:
Students share their timelines. The added feature of this project is that students get to know each other. This builds connections and class cohesiveness.
Resources:
Wooster, Patricia. An Illustrated Timeline of Dinosaurs. Picture Window Books, 2012.
Hunter, Ryan. Into the Air: An Illustrated Timeline of Flight. National Geographic, 2003.
Spengler, Kremena. An Illustrated Timeline of Transportation. Picture Window Books, 2011.
Spengler, Kremena. An Illustrated Timeline of Inventions and Inventors. Picture Window Books, 2011.
McKay, Sindy. My Day. Treasure Bay, Inc.,2002.