Antonym Activities for the First Grade: For Opposite Day or Anytime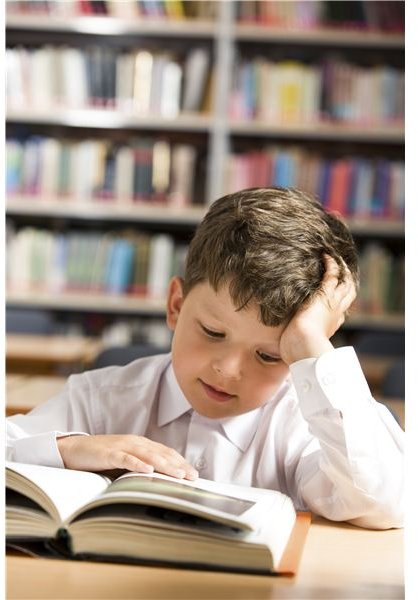 If you are a fan of Fancy Nancy, you could imagine her saying, "Antonym is a fancy word for opposite." We all know that most first
graders love to learn big fancy words. Many of them already know the concept of opposite words so, to begin, you should write the word antonym on the board. Can any of them read the word or try to sound it out?
Explain to students that often there is more than one word that means the same thing. For example: Mom-Mother; dog-hound; child-kid; friend-pal. In this case, the word antonym means opposite. It is a fancy word for opposite! Antonym activities for first grade students will include creating an antonym book and listening to two books reviewing the concept of opposites. These can be done on Opposite Day (January 25th) or for an Opposite Day theme.
The Foot Book
The Foot Book by Theodor Geisel (Dr. Seuss) is dubbed as a "Wacky Book of Opposites". Begin with this book to review opposite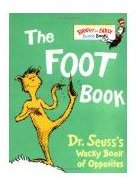 words or antonyms. The children can be asked to complete the phrases in the book as you read.
Antonyms Activities to Review Past Knowledge
Try some more review of antonyms by dividing the class into two teams. Then go back and forth asking individual players on each team to provide the antonym for the word you say. Try some more difficult antonyms than what they have learned in preschool. Children need to be challenged.
Here are some examples: open-closed (shut); warm-cool; full-empty; clean-dirty; parent-child; forward-backwards; push-pull; high-low; rough-smooth; flat-hilly (bumpy); float-sink; together-apart; loud-quiet (silent); fastened-unfastened; strong-weak.
Puzzles are available to practice antonyms. Here are some examples:
- Melissa & Doug Opposites Teaching Puzzle Cards
- Opposites Simple Puzzle Pairs by eeBoo
- The Learning Journey Match It (Opposites) by The Learning Journey International
- Opposites Sorting & Matching Photo Puzzle by Carson-Dellosa
Exactly the Opposite

Exactly the Opposite by Tana Hoban is a book without words that will generate conversation about antonyms. The book has two full size photographs, side by side, which illustrate antonyms. Place the children close by so that they can see and discuss what the antonyms would be for the two opposing photographs. This book will be a springboard to a class activity.
Make an Antonym Book
Materials needed:
Digital camera able to attach to a printer
Printer that works with the above camera
Three ring binder
Plastic sheet protectors
The goal is to have pairs of students demonstrate antonyms as a picture is taken. The photos will be put together to form an antonym book. Brainstorm a list of antonyms with your students and write them on the board as you do this. Now review the list to talk about the antonyms, which could be easily demonstrated by the students in the photographs.
Put students in pairs and assign to them an antonym to "act out." Have the students talk about how they want to demonstrate the antonyms and what props they might need. For example, you may illustrate the antonyms wet and dry with one student using an umbrella and the other standing without the umbrella. Or you could do winter and summer by having the pair of students each dress for one of the seasons.
When the props have been gathered, set the scene one pair at a time and take the photo. After they are printed and labeled, slide the pages into the protective sheets and put them in the binder. You may choose to have the binder go home with one student each evening to share with families.
Antonym activities for first grade students can be fun and creative as the students continue to learn. Add them to your Opposite Day events. Encourage students to be like Fancy Nancy and add new fancy words to their vocabularies often!
References