Funny Questions and Pick Up Lines In Spanish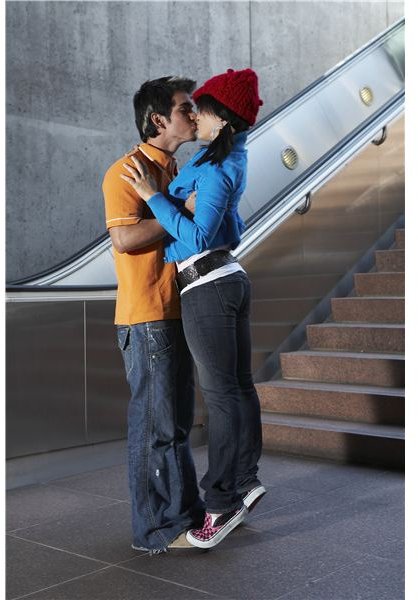 Spanish Pick Up Lines and Questions
Spanish is one of those languages that tend to ooze sultriness and mystique. Words spilling from the lips of a Latin lover make all the women swoon and even some of the men. Even if you are not using these lines in a Spanish-speaking country, they can be great to learn new vocabulary words and have some fun in Spanish class! In this article we've collected some common funny questions and pick up lines in Spanish. [caption id="attachment_130984" align="aligncenter" width="640"]
What's more romantic than the Sagrada Familia?[/caption]
Questions & Statements
Do you come here often?
¿Viene aqui mucho?
Your eyes are beautiful as the sea after a summer storm.
Tus ojos son como el oceano después de una tempesta del verano.
Can I buy you a drink?
¿Puedo comprarte una bebida?
This is a great song. Would you like to dance?
Esta es una canción excelente. ¿Quieres bailar conmigo?
You have a beautiful smile.
Tienes una sonrisa muy bonita.
How you doin'?
¿Què tal?
You are more beautiful than the stars in the sky.
Eres mas linda que las estrellas en el cielo.
The above lines include ice-breakers and statements that are sure to let your love-interest know about your attraction. These are simple enough for you to recall quickly but effective enough to get the person's attention. Below are some more cheesy lines you may want to try out for fun.
Pick Up Lines in Spanish
Hi, I'm Mr. Right. Someone said you were looking for me.
Hola, soy el hombre de sus sueños. Alguien ha dicho que estaba buscando para mí.
Are you lost? Because heaven is a long way from here.
¿Estás perdido? Porque el cielo es muy lejos de aquí.
Hello, I'm a thief, and I'm here to steal your heart.
Hola, soy un ladrón, y estoy aquí para robar tu corazón.
Ya know, you look really hot! You must be the real reason for global warming.
Ni aunque el cielo fuera hecho de papel y los océanos de tinta, no habría lugar para escribir lo que me haces sentir.
Ok, so most of the lines given here fall into the cheesy and extremely dated category, but most one-liners are pretty goofy anyway. It will probably be best not to use anything here on someone who is fluent in Spanish if you are going for an attention grabber. Be charming, but never be corny, in any language. Image by Michal Jarmoluk from Pixabay