How to Improve Your Conversational Skills in Spanish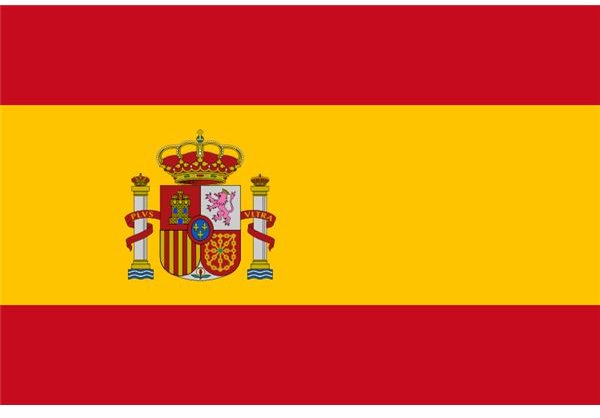 A Spanish Supermarket
It is very easy to find a Spanish supermarket in most cities in the United States. Teachers can organize outings to have students go in
teams to a supermarket on different occasions to practice their conversational skills. They can pretend that theory teammates are Spanish speaking natives, and converse with them in Spanish. They can also converse with supermarket employees.
Go Outside Your Comfort Zone
Spanish-speaking people do not really have many problems being understood in the United States because most of them shop for the most part in their Spanish supermarkets, visit Spanish doctors, and more or less communicate within their own Spanish community. The problem arises when they need to speak English. Then they are forced to immerse themselves in an English-speaking course, listen to English audios, look at English television, and do everything possible to improve their English-speaking skills.
If you are interested in improving your Spanish speaking skills, by the same token you can pretend you are Spanish speaking, and provide yourself with a Spanish-speaking doctor, listen to Spanish audios, take advantage of the many Spanish-speaking television channels and use every opportunity to speak with Hispanics in your community
TV With a Twist
Find a Spanish television channel and choose a good speaker of Spanish as a model for practicing your diction. Programs include subtitled films, news, sports and documentaries. You can choose a favorite speaker, watch this person for 15 minutes every day and practice, practice, practice.
Libraries and Video Stores
Borrow CDs of Spanish conversations and DVDs of Spanish movies from the local library, or rent them form a video store, and help your students to improve their conversational skills in Spanish
Native Speakers
You can also immerse your students in their practice of conversational skills with at least one native speaker of Spanish. They do not have to look far, depending on where the class is based. There are many Spanish-speaking cities in the United States, especially in New Mexico, California, Arizona, Nevada, Colorado, Texas and Florida. You can find a Spanish pen friend online, for example, or register with Skype and enjoy free conversations across the globe. This will help to improve students' Spanish conversational skills greatly.
Get Social
Spanish Meetup Groups can be found worldwide, in the United States and as far away as Asia and Australia.They are social groups where people who love Spanish language and culture meet for cultural and fun experiences by practicing and enriching their knowledge of the language. Activities are open to people of all ages. Some of the largest groups are found in the United States, Canada, Europe and Australia. The most popular cities are New York, London, Washington, Chicago and Boston. New groups are cropping up regularly.
Audiovisual Aids
Audiovisual aids help a great deal in improving conversational skills. Use pictures, charts and maps wherever possible to talk and be involved in conversation as much as possible
What Do You Say?
Students should work regularly on oral activities to practice what has been presented in the lesson. The more they practice, the more they build their confidence and mastery of Spanish. Games play a great role here. Students can pretend to be ordering food in a restaurant, or trying to get help finding something in as store. They can even study parts of a Spanish play or story and act out the parts of the characters.
A Trip to Spain
Of course, the very best way to help your students improve their conversational skills in Spanish is to encourage them to take a trip to Spain or any of the South American countries such as Argentina, Chile, Colombia, Peru and others. They can also visit the Latin American countries of San Salvador, Nicaragua, Costa Rica Honduras or anywhere their fancy takes them, and immerse themselves n an intensive Spanish language course. They can spend some time in the country meeting and talking with Spanish speaking people. It is a good idea to visit a variety of these Caribbean islands and some of the countries in South America and observe the varieties of Spanish spoken, if they intend to do advanced studies in Spanish and work with the language in their profession. ¡Buen viaje y Buena suerte!