Top Spanish Software Programs for Kids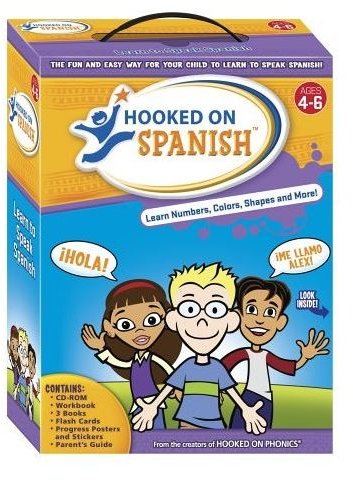 Why Spanish Software?
When parents are not fluent in Spanish, but wish for their children to learn the language (or when the child shows an interest in learning Spanish), often they turn to Spanish language learning software. Spanish software, while not a comprehensive learning program, can help to supplement other methods of language instruction. Find a list of some of the best software programs for children wishing to learn Spanish below.
For the Younger Set: Hooked on Spanish
Hooked on Spanish is a Spanish language learning program, available for around fifty dollars, and is geared towards children between three and six years old. The program comes with a workbook, flashcards, and three paperback books. The program uses different guides to instruct children through Spanish language games. The game has twelve lessons for children. Unfortunately, while this program is good at introducing the language to children - and even making the introduction to Spanish fun for preschool and kindergarten age kids, it is limited. Children will soon exhaust the vocabulary available to them in this game. Even so, it is highly recommended for children in this age range.
Alternatively for the Younger Set: Jump Start Spanish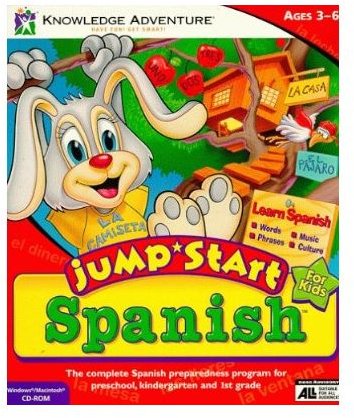 Jump Start Spanish is another option for the 3-6 year old age range. This game, retailing for just under twenty dollars, is more flexible than Hooked on Spanish, and its appeal extends the age group specified. The game has two different levels of play - a level introducing the words to students and a level involving children in the use of vocabulary words. This game, however, is like Hooked on Spanish, limited in the vocabulary used. It also, unlike Hooked on Spanish, does not feature any written components.
KidSpeak Spanish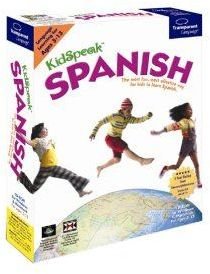 KidSpeak Spanish is a program geared towards the six and older crowd. The program features fun, interactive games intending to teach Spanish. The program also includes printable games that parents can run off to help enrich the student's experience. The program is more advanced than Hooked on Spanish and JumpStart Spanish. In addition to basic vocabulary, it instructs children on basic Spanish grammar rules such as forming plurals.
Rosetta Stone Spanish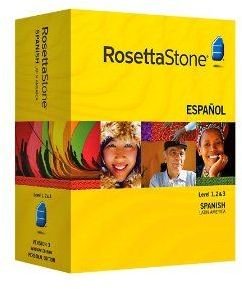 No list of the best Spanish Language software options is complete without a mention of Rosetta Stone. This program immerses users in the Spanish Language. While it is best for ages 10 and up, younger children can use it if they are motivated and have longer attention spans. Homeschool and educational editions of Rosetta Stone Spanish are available and include workbooks and teachers' guides.
Mia's Language Adventure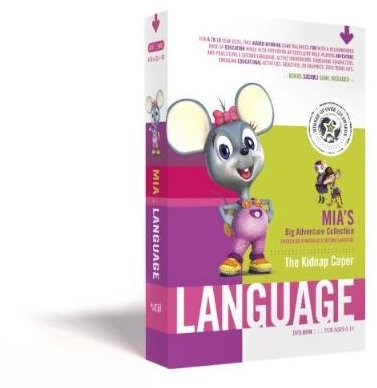 Mia's Language Adventure is an alternative to KidSpeak Spanish. This program is available to teach children French as well as Spanish. It involves children in a mystery they must solve while learning Spanish. This game features three different levels and progresses from letter sounds and Spanish phonics to dialogs. This game is great for students who are motivated by solving mysteries.
Tell Me More Spanish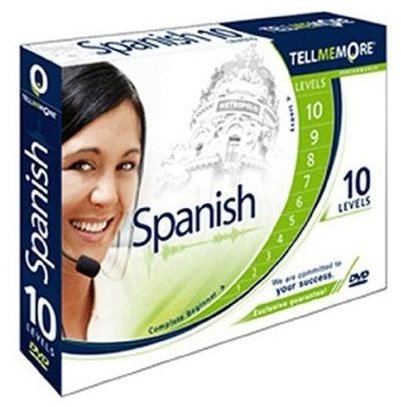 Finally, Tell Me More Spanish can be a great option for the 10 and up set. This program takes student learners from basics to expert level Spanish. It offers ten different levels and this Spanish language learning program features speech recognition software - making it more interactive than some of the other options available for children. It is a great option for kids who are serious about learning a foreign language and for those wishing to travel to a Spanish-speaking country.
References
This article has been placed in our archives.