Increase Speed and Efficiency of Your Spanish Language Learning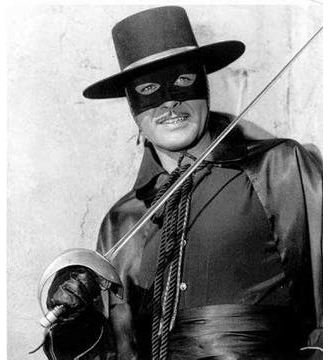 If you'd like to ramp up the speed and efficiency of your Spanish language learning efforts you've come to the right place. Here we'll focus on how to learn Spanish using a range of language learning techniques. Some helpful ideas include surfing the Internet, self-teaching audio-visual Spanish programs, television shows, audio CDs or tapes, newspapers, magazines, and Spanish-speaking "pen pals". Discover some great sources for help and practice, language learning tools and how to apply educational techniques for successful language acquisition.
Here are seven useful Spanish language-learning strategies to consider:
1. Practice Daily
One of your first and most effective techniques is to practice every single day. Do something to move your Spanish language speaking skills forward. It doesn't have to be an hour or more either. You can get by with thirty minutes of practice and even less if you can get ten or fifteen minutes of Spanish language practice in during the course of two, three or more short sessions each day. Work with vocabulary cards with Spanish on one side and English (or your first language) on the other. Listen to tapes, CDs or audio on your iPod or portable player. Listen to music, news and radio in Spanish with an earphone you have "plugged in" during the day. Just find some way to input Spanish into your brain each day, day after day after day.
Say, see that cute Latina lady (or handsome Latino gentleman) over there? What would you say to start a conversation?
2. Use the Internet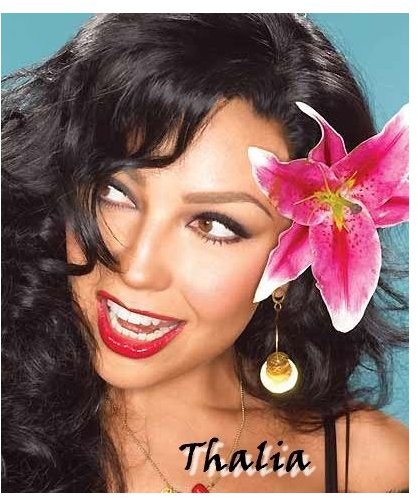 There are a thousand and one uses of the Internet. Learning Spanish is certainly one of them. Use the Internet to find and practice with videos, news, talk radio, music and videos in Spanish from singers like Colombia's Shakira and Juanes, Puerto Rico's Mark Anthony, Jerry Rivera and Maelo Ruiz or Mexico's Thalia (pictured), and Spanish language learning programs. You can use the Internet to locate literally millions of web pages in Spanish. Read a Spanish language local newspaper or magazine from Spanish-speaking countries world wide. Try keeping up with the local news in Spanish from a country you're particularly interested in. Watch short human interest, sports, news and documentary videos in Spanish to make full use of the Internet for Spanish language learning. While you're online, why not set up regular Spanish language practice with an online "pen-pal" from a Spanish-speaking country? It's free, easy and can build your language skills in ways difficult to duplicate otherwise.
3. Find an Online Spanish Website
Yes, the English language does predominate much of the internet's billions and billions of pages. But did you know that there are millions of Spanish language pages online as well? From Spanish language learning courses and websites, to official country websites, news stations online and offerings galore in Spanish of local programming, the InternetInternet is a vastly under-explored resource for learning Spanish. You can even take free courses online in Spanish to boost other skills while developing your Spanish language communication skills. You could even explore some new skills like cooking foods from Spanish-speaking countries via formal lessons or by watching cooking videos in Spanish. Whatever your personal interests might be, you'll likely be able to find a website on the topic in Spanish so you can improve your language skills while building and sharing your knowledge and personal interests.
4. Watch TV Programs and Movies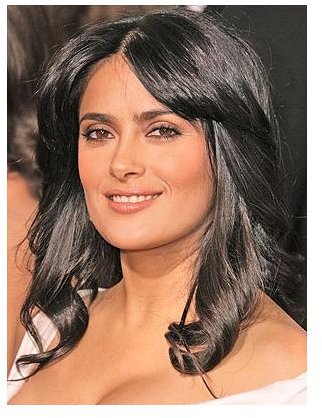 If you're like most people, you enjoy different types of television programs and a variety of movies as well. Movies are great for language learning and with learning Spanish you're in luck. Why? It's because countries like Mexico, Spain, Argentina, Venezuela and Colombia have extensive TV program and movie-production facilities – especially Mexico and Spain. There are thousands of movies "made in Mexico" in addition to several donkey cartloads of videos, TV programs and "soap operas" (called "novellas") in Spanish. Indeed, actors like Antonio Banderas ("Zorro"), Selma Hyek (pictured), and numerous others got their start on Spanish language soap operas and movies before breaking into "Hollywood". So let them and their colleagues help you to develop your Spanish language skills by watching and mimicking or "lip-syncing" characters in TV programs and movies. There are even a plethora of Spanish programs for children readily available both online and in print.
5. Read Spanish Newspapers and Magazines
In quite a number of countries, Spanish language newspapers and magazines are available at news stands. International publications like "Newsweek" and "People" also have Spanish language editions which are easily obtainable. Spanish language books and other reading material are also likely on hand at your local library. Just ask around and you'll quickly come up with several sources for printed material in Spanish. Then again, if not, there's always the Internet standing by with free, direct access to literally millions of pages of online content in Spanish. Magazines like "Semana", "Cambio" from Colombia, and a host of others have online editions featuring news, editorial content, personalities and commentary on life in many of the twenty-one Spanish-as-a-first-or-official-language countries.
6. Get and Use a Spanish Dictionary and Phrasebook
You'll be able to quickly and easily pick up a bilingual dictionary and Spanish language phrasebook at a local bookstore. Then you'll have two essential tools to help boost your vocabulary and Spanish language usage skills through reading, writing and communicating with other Spanish-speakers. Phrase books are often broken down into daily or weekly tasks so you'll have a built-in method to keep you practicing daily for at least a month or so to get you started. If you don't have a regular Spanish language teacher, private tutor or language helper, you might want to consider getting one. This isn't necessarily cost-prohibitive. There may already be ads in your local newspapers for available Spanish tutors. You might also check online or post a "Spanish Tutor Wanted" notice on college, supermarket, shopping mall, laundromat (in a nearby Latino neighborhood) and language institute bulletin boards. Run a free ad online at USFreeAds or your local area Craigslist.
7. Try an Audio or Audio-Visual Spanish Course
If no short courses in Spanish are offered at any local institutions, you should look into an audio-visual Spanish language course. There are many audio-cassette, DVD or CD-ROM-based Spanish courses out there; some are good, others less so, but almost all will help you to improve to some degree. Don't forget a combination of online and off-line programs to also help you in augmenting your Spanish language skills.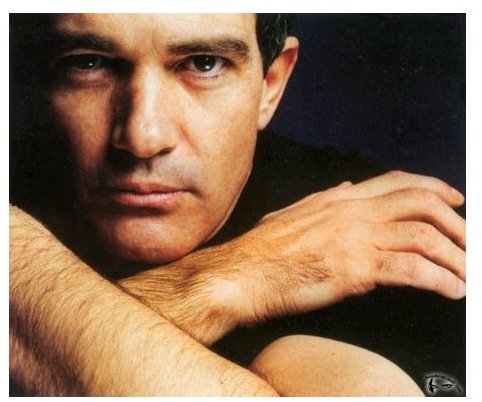 It's up to you how long the Spanish language learning process will ultimately take, but use these seven easy-to-implement tips and techniques and almost before you know it, you'll be ready for that trip to Barcelona, Mexico City or Quito for the experience of a lifetime. Finally, for your information, to start a conversation with that cute Latina lady or handsome Latino gentleman like Antonio Banderas over there, just say, "!Q'hubo!"- a hip, cool way to say "Hello", that I'll just bet is NOT in your Spanish textbook!