Language Immersion – Jump Right In
Some of us have learned a second language through immersion in the culture. Living in Rome for the summer would be an example of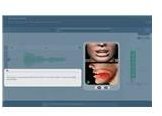 immersion: Listening to the language as it is spoken natively and using what we hear to practice speaking it.
How many of us have completed an academic degree in a second language but have little or no significant exposure to the culture, people, and language, and still do not feel comfortable conversing using more than a few phrases and some topic-specific dialog?
Auralog's Tell Me More Italian Premium teaches how to speak, develop vocabulary, structure sentences, understand grammatical concepts, read, and write, and it does this through modern, up-to-date cultural immersion in the language. If you are serious about learning Italian, you will not find a better, faster way to gain command of the language than through Auralog's Tell Me More Italian Premium.
There is a link within each phonetics exercise that gives you an option to take each word that you are practicing to pronounce and hear a sentence that uses that word. The sentences can be broken down to each word and further, to each syllable, so you can practice the correct pronunciation.
One of my third-grade daughters is using this program to learn Italian. She is eight and can play any game appropriate for her age, watch a movie or choose from many other activities. She most often opts to plug in the headset that comes with the course and spends hours on her own at her computer. I have to work hard to get it back from her. I know that this is serious and complex educational software, but it is structured in such a way that it fascinates her for hours as she practices the dialogs and completes the crosswords. The best part is that she is learning a third language and it's fun. Auralog's Tell Me More Italian offers something great for the entire family.
Price to Value (5 out of 5)
This is the best language learning method on the market today. Tell Me More Italian allows for multiple users to create their own logons. This product may be licensed to the purchaser, but the entire family can use it independently, working at their own pace. It is a program well worth the price.
Product Features (5 out of 5)
What's Hot
Tell Me More Italian presents lessons in three different ways: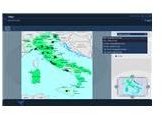 Free-to-roam mode: This mode allows you to freely navigate through lessons, choosing your own areas of interest.
Guided mode: This mode lets you put more emphasis on listening, speaking, reading, or writing. You can also find quick access to any of the above topics.
Dynamic mode: This mode lets the computer select your learning path based on performance evaluations and how well you complete the lessons.
Why is this the number one language learning software system in the world today?
Grammar explanations: I can't say that grammar is the fun part, but all the tools are here and the course always seems to change activities before one gets bored or tired.
Conjunction tool: This makes learning verbs and tenses easier than I have ever seen.
Complete glossary: This has more words than the average college professor utilizes in their entire spoken repertoire.
Cultural lessons: Since language is culturally based, Auralog places no small emphasis on presenting hundreds of hours of cultural workshops rich with artistic drawings, colorful maps, and lore galore.
Maps: There are hundreds of rich and colorful maps that complement an already comprehensive learning experience.
Online services that complement the disk course: If you ever have enough time in the next year to actually finish all of the lessons presented in this course, there is always more material to learn through a rich online interface provided directly through the Tell Me More course, which is updated almost every day. Just as language changes and evolves, so does the additional training one can receive utilizing this rich and powerful online interface.
Tell Me More Italian uses sophisticated speech technology to get you speaking in Italian. The Help and Tools menus give you complete control over your learning experience and even allow you to change from one learning mode to another without restarting the program. The S.E.T.S. spoken error-tracking system is unparalleled when it comes to hands-on learning. Finally, consider having fun learning the A-Zs of topics including Italian pronunciation, dining and etiquette, requesting information, everyday conversation, numbers and alphabet, dates and time, objects and animals, travel, transportation, requesting travel directions, ordering something, and much more. Cultural exercises are offered at the end of each level or disk.
What's Not
Although Auralog's language-learning programs offer fabulous ways to converse, they have not built into the program an effective way to keep the microphone that comes with the headset properly configured for connection. I found myself having to run Windows' hardware setup too often as I worked with this software. This, however, was more of an annoyance and not enough of an issue to ding Tell Me More Italian on its product features overall.
Help & Support (4 out of 5)
The help features give you many ways to customize the course and make it easy for people that are not 100 percent confident using computers to do everything.You can change lesson modes without exiting the program.
Some of the more advanced features let you create your own audio CDs to reinforce what you are learning. Using the day planner is a great way to fit learning Italian into a busy schedule. Every screen has a translation (mouse over a word) option. And the Dynamic mode offers detailed evaluations of your progress and adapts the course according to your progress and specific needs.
Depth of Software (5 out of 5)
The mouse-over "Find out more about a word" feature in Tell Me More Italian showed me just how complete Auralog's commitment is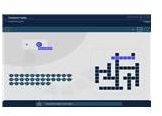 when it translated the Italian word tabaccheria into "tobacconist (U.K.); tobacco store (U.S.)" and translated the word giornalaio (s.m.) into "newsagent (U.K.); newspaper stand (U.S.)." The folks at Auralog have done their homework. They dot their "I"s and they cross their "T"s.
Recommendations: This Is the Real Deal
To Auralog, I recommend that they make themselves available 24/7/365 in order to accommodate all the time zones of all the people of the world. This company has made a product that is so critical it could serve to streamline the way we do business on a more globally affluent level. Its commitment and response should be nothing short of total and complete. This is my advice to the company's managers; I have not had any problems with customer service.
I have evaluated many language programs. Some have a very rich, classy look; some have sharper, more studio-looking pictures and/or interface. All of the language programs have something to make them look different. Most of them are pretty much the same and they all have a lot of limitations. They don't offer the same experience you'd get traveling to a country and immersing yourself in the language. They are software programs, nothing more, no matter what they all like to brag about. Auralog's Tell Me More Italian Premium stands alone. This is the real thing made interesting.
Related Products
Auralog Tell Me More: English, Spanish, Italian, German, French, Russian, Vietnamese and more.