Vatertag - German Vocabulary Words for Father's Day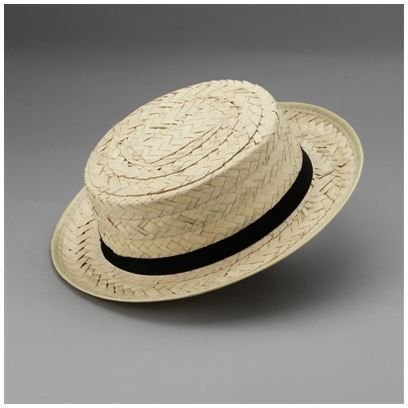 Origins
Father's Day in Germany is always celebrated on Ascension Day, 40 days after Easter, which, this year, is the 21st of May. The tradition began in the Middle Ages as a religious holiday to Honor God the Father with processions on Ascension Day.
From there the celebration proceeded to a special day to Honor the pater familas , the head of and bread-winner for the family, the hard working man who protected his loved ones and put food on the table. He should be acknowledged and have a much deserved day of rest. This meaning and tradition of Father's Day was typical for the 1700s.
In the 19th century and in particular in Berlin, today again German's capital, things changed dramatically. Vatertag became a day of initiation for young men into the circle of the grown ups. This went with the tradition of the Herrenpartie, including heavy drinking. Early in the morning of Himmelfahrtstag, young and old men used to make up parties, dress in suits and the famous Kreissaege, board a Landauer or Leiterwagen and set off to their Herrenpartie ins Gruene. The trip involved frequent stops at pubs and heavy consumption of beer and Schnaps. The members of the party didn't necessarily have to be fathers at all; being male was excuse enough to participate in the drunken spree.
Things have changed in recent years. Although, particularly in rural areas, men still go on Herrenpartien, Vatertag, much like Muttertag, has become a family day out. Parents and children often go on bicycle tours. As the date coincides with the better and warmer weather in cool Germany, Himmelfahrt often also marks the beginning of the outdoor grill season.
Kreissaege and Kutsche

Words Related to Father's Day
Der Vatertag - Father's Day
Der Vater - father
Pappi - daddy
Vati - daddy
Lieber Vater - dear daddy
Ich hab Dich lieb - I love you
Das Herz - heart
Das Gedicht - poem
Die Feier - celebration
Die Tradition - tradition
Der Himmelfahrtstag - Ascension Day
Osterns - Easter
ehren - to honor
Die Jahreszeit - season
Die Herrenpartie - gentlemen's party
Die Maennerrunde - pub tour
Der Sauftag - day of excessive drinking
Trinken - to drink
Das Bier - beer
Betrunken - drunk
Der Alkohol - alcohol
trinkfest - holding alcohol well
unter den Tisch trinken - to drink someone under the table
Das Ritual - ritual
Der Kater - hangover
Der Kopfschmerz - headache
Die Kumpel - buddies
Der Leiterwagen - carriage
Die Kreissaege - round straw hat with narrow brim
ins Gruene - to the countryside
Der Feiertag - bank holiday
Fruehmorgens - early in the morning
Der Ursprung - origin
Das Fahrrad - bicycle
zum Wohl - cheers
Prost - cheers
Die Kneipe - pub
Die Einweihung - initiation
Das Mittelalter - Middle Ages
Die Prozession - procession
Der Junggeselle - bachelor
A Proverb
That's what they say on Father's Day:
Vater werden ist nicht schwer
Vater sein dagegen sehr!
Becoming a father is easy, being a father on the other hand is very difficult.