Traveling in Germany: Phrases For Sightseeing, Banks, and Help With Disabilities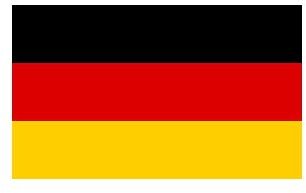 Quick Phrases for Travel
Here are a helpful few phrases for that long stopover in a German speaking nation, or an overnight stay before you fly to your actual destination. Print out the article, tuck it in your carry on bag, and be prepared.
Sightseeing
Organized tours, trains, buses, coaches and taxis run regularly and frequently in Germany. Taxis are white and have a meter running,
which starts at a set price.
How far is it to…? - Wie weit ist es nach….
Can I walk? - Kann ich laufen?
Are you free? - Sind Sie frei?
No, occupied. - Nein, besetzt.
Can you wait? - Koennen Sie warten?
Timetable - Fahrplan (m)
Exit - Ausgang (m)
Entry - Eingang(m)
Train - Zug or Bahn (m)
Train station - Bahnhof (m)
Return ticket - Rueckfahrkarte (f)
Return - Hin und Zurueck
Do I have to change? - Muss ich umsteigen?
Window seat - Fensterplatz (m)
Aisle seat - Gangplatz (m)
Waiting Room - Wartesaal (m)
Remark: If you are really in a pinch at a train station, you can turn to a charity called "Bahnhofsmission". They have an office at every major train station.
What is worth visiting? - Was ist sehenswert?
Where is…? - Wo ist…?
A cinema - ein Kino
A museum - ein Museum
Sightseeing Tour - Stadtrundfahrt (f)
Map - Plan (m)
Remark: many expressions related to sightseeing are used in English in Germany. Words like: sightseeing tour, tourist, tour, discount, daytrip or ticket will be perfectly understood.
Discount for children - Kinderermaessigung (difficult to pronounce but if you see the word you know what it means)
Opening times - Oeffnungszeiten (f)
Open - offen
Closed - geschlossen
Tour guide - Fremdenfuehrer (m)
Bank holiday - Feiertag (m)
Post Office, Bank, Money Exchange
Post offices and letter boxes are yellow. Stamps are available at the post office but also at every shop which sells postcards.
Letter - Brief (m)
Registered Post - Einschreiben (n)
Postcard - Postkarte (f)
Parcel - Packet (n)
Stamps - Briefmarken (f)
Air Mail - Luftpost (f)
Urgent Delivery - Eilzustellung (f)
Remark: Money can be changed at banks, post offices and hotels. Rates in hotels are not so good.
Signature - Unterschrift (f)
Passport - Pass (m)
Driving License - Fueherschein (m)
Remark: Your driving license is not recognized as sufficient identification in Germany. You have to show your passport. Depending on nationality you may need an international driving license to rent a car.
I would like to change money - Ich moechte Geld wechseln
Money - Geld (n)
Coins - Muenzen (f)
Bills - Scheine (f)
small - klein
big - gross
Transfer - Ueberweisung (f)
ATM - Geldautomat (m)
The ATM has swallowed my card! - Der Automat hat meine Karte geschluckt!
Disabled
Bigger cities have access ramps and facilities for wheelchair drivers and special parking. But not all buses and trains 'bend at the knee'.
Wheelchair access - Rollstuhlzugang (m)
Wheelchair - Rollstuhl (m)
Ramp - Rampe (f)
Can you help me push, please? - Koennen Sie mir bitte schieben helfen?
Is there wheelchair access? - Gibt es Rollstuhlzugang?
Crutch - Kruecke (f)
I am disabled - Ich bin behindert
blind - blind
deaf - taub
dumb - stumm
amputated - amputiert
Can I sit please - Kann ich bitte sitzen
Seat - Sitzplatz (m)
Seat for disabled - Behindertenplatz (m)
Blanket - Decke (f)
Pillow - Kissen (n)
Foot rest - Fusstuetze (f)
Head rest - Kopfstuetze (f)
paralyzed - gelaehmt
Pronunciation
For online help pronouncing German words, try LEO, a German translator with pronunciation. Just type in the word you want to hear, and click on the speaker.