The Top French Language Learning Software Programs For Kids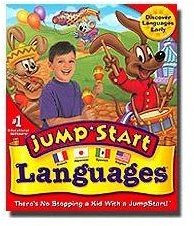 Why French Language Software?
French language software for kids isn't as easy to come by as it is to find language learning software in other languages like Spanish. It is, however, available, and it's a great additional resource for families wishing to introduce the language to their children. If you want to find out what the best French software for kids is that's available, keep reading this article.
JumpStart Languages
JumpStart Languages can be a great way to introduce your three- to six-year-old to foreign languages including French. Other languages on this program include Japanese, Spanish, and English. This program features cartoon characters that engage the young language student and help children to learn French and other languages. While this software is very entertaining for children, it only provides an introduction to the language and is thus limited in the vocabulary included.
Mia's Language Adventure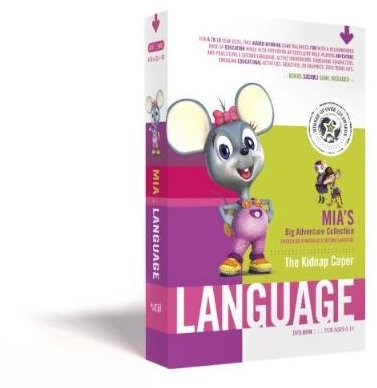 Mia's Language Adventure is another combination language software: this program combines French and Spanish. Players solve mysteries in two different levels as they learn French. This program is geared towards children ages six and up and is more involved than JumpStart Languages. Mia's Language Adventure asks players to complete verb tenses and find correct sentence structures. This is an outstanding choice for children who love solving mysteries.
KidSpeak French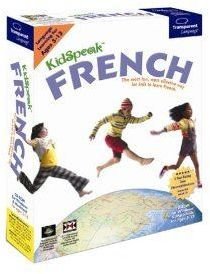 KidSpeak French is another great software geared toward helping children learn the French language. The program features over 700 words and phrases with entertaining animations. Vocabulary learned will include greetings, addition and subtraction (and numbers), school supplies, the weather, and more. The program also includes 12 printable worksheets. The KidSpeak software has won awards for being a great software for kids.
EazySpeak French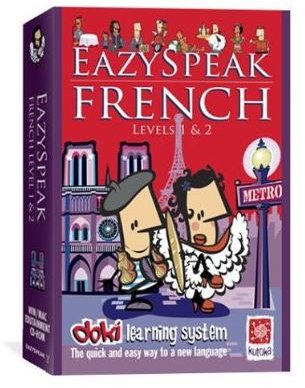 EazySpeak French combines both beginning and intermediate levels in one program. This software, aimed at ages 10 and up, features strange cartoon characters and even stranger humor. This program is great for kids who don't want to be limited by the linear format of most computer software programs for language learning. Instead, the child can choose an activity to complete in a freestyle format. Students will learn basic vocabulary and basic spoken grammar while using this French language learning software program.
Rosetta Stone French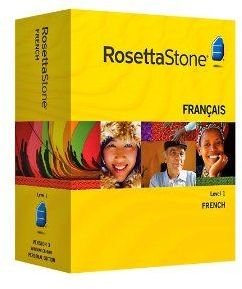 Rounding out the top five children's French software programs is Rosetta Stone. Also for the ten and up set, this immersion software is a great way for kids to learn French. While the software is expensive to purchase, many libraries carry the software for you to check out for a short time period. You can alternatively purchase a homeschool or educational version of Rosetta Stone French that comes with lesson plans and workbooks to supplement the immersion learning experience.
So, if you are looking for French language software for your young language learner, try any of these five products.
References
This article has been placed in our archives.