French Vocabulary to Answer the Question Que Faites-Vous? Activities, Sports, Games, Etc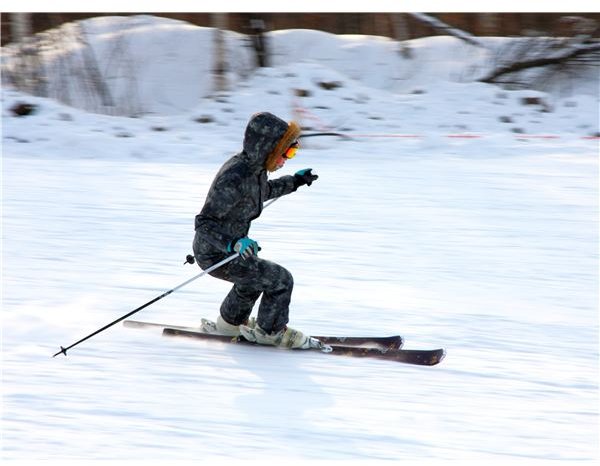 Que Faites-Vous?
Here are some tips and a big list of vocabulary to talk about the things you do! You will sometimes have a choice between a verbal expression and an actual verb. Usually, the verb is used for the actual act or ability, while the verbal expression refers to doing or participating in the activity. You would use "skier" to talk about how well you ski, for example, but "faire du ski" to talk about doing it as an activity.
un jeu(les jeux): game
un match: game or match of a sport ("une allumette" is for lighting fires)
les loisirs (m): leisure activities
un passe-temps: pastime, hobby
les sports en salle (indoor)/en plein air (outdoor)/de contact
faire du sport / faire de l'exercice
General Study Tips:
1. Don't forget, you don't need to study what you already know. You might want to make a list of the ones you can't remember and concentrate on those. This way, the list isn't as long and doesn't seem so impossible.
2. Learn what you need, then branch out. Start by using the expressions you need to describe what you do. Then, start practicing how to say what others do.
I. Various Verbs
You probably already know that you can't say "to play" (Jouer is Part II) for all activities. In some cases, you'll need to learn a particular verb or noun for the activity.
aller à la pêche // pêcher: fish (aller = to go)
aller au cinéma: go to the movies
aller à un concert
aller au théâtre: go to the theatre (une pièce de théâtre = a play)
aller au musée: go to the/a museum
chanter: sing
coudre: sew
courir: run
danser
dessiner: draw
écouter (de) la musique: listen to music
écrire (une lettre)(un courriel/un email/un mél)(des poèmes): write (a letter)(an email)(poems)
lire: read (le journal/un magazine/un livre/un roman: the newspaper/a magazine/a book/a novel)
regarder la télévision: watch television
regarder un film (en ligne)(à la télé): watch a film (online)(on tv)
sortir avec des ami(e)s: tgo out with friends
travailler dans le jardin: work in the garden/yard
travailler dehors: work outside
II. All with JOUER
-–Jouer is a regular -er verb: Je joue, Tu joues, Il/Elle/On joue, Nous jouons, Vous jouez, Ils/Elles jouent. Remember, just drop the -er ending and add -e, -es, -e, -ons, -ez, -ent.
-–Technically, you can use Faire for all sports, but when you can or want to say "to play," you'll be using two different prepositions (à and de). Faire almost always uses de.
A. Jouer + à + the definite article: for most sports and games.
(The preposition à does not have it's own translation in this context.) (Remember: you can use "faire" with these sports for participation, but you would use the preposition de with the definite articles.)
Most sports are masculine, so you'll often use "au" (à + le).
jouer au badminton / au volant
jouer au baseball
jouer au basket(ball)
jouer au billard
jouer au bowling
jouer au croquet
jouer au foot(ball) / football américain: soccer / football
jouer au golf
jouer au hand-ball
jouer au hockey (jouer au hockey sur gazon / sur glace = play field / ice hockey)
jouer au jeu vidéo (en ligne)
jouer au lacrosse / jouer à la crosse
jouer au ping-pong
jouer au rugby
jouer au tennis / au tennis de table
jouer au volley(-ball)
jouer au water-polo
For games with a plural name use "aux." (à + les)
jouer aux billes: play marbles
jouer aux cartes: cards
jouer aux charades
jouer aux dés: play dice
jouer aux échecs: chess
jouer aux dames / jouer au jeu de dames: checkers
jouer aux fléchettes: darts
Other.
jouer à cache-cache: play hide and seek
jouer à chat: play tag
jouer à la marelle: play hopscotch
jouer au bridge
jouer au pendu: play hangman
jouer au Scrabble
jouer au yo-yo
un jeu de société / jouer à des jeux de société: board game / play board games
B. Jouer + de + the definite article: for musical instruments. (The preposition de does not have it's own translation in this context just like with jouer and à.)
Masculine (de + le = du)
jouer du cor (français)(d'harmonie): play the French horn
jouer du hautbois: play the oboe
jouer du piano
jouer du trombone
jouer du tuba
jouer du violon
jouer du violoncelle: play the cello
jouer du xylophone
Feminine
jouer de la musique
jouer de la batterie: drums (drumset)(a drum: un tambour)
jouer de la clarinette
jouer de la cornemuse: bagpipes
jouer de la flûte
jouer de la guitare / de la basse
jouer de la trompette
3. Vowel (de l')
jouer de l'harmonica
jouer de l'orgue
III. Expressions with FAIRE
-–Faire is an irregular verb: Je fais, Tu fais, Il/Elle/On fait, Nous faisons, Vous faites, Ils/Elles font.
*Study Tip: You know what "irregular" means–it means studying! But it doesn't have to be a chore. Just try to look at and use the verb on a regular basis. Put it's forms on a note card and take it out to review whenever you get a chance. Before long, you won't need the note card any more.
A. With the preposition de + the definite article.
Masculine (de + le = du)
faire du bateau (à rames) // ramer: go (row)boating // to row

faire du bricolage // bricoler: do odd jobs around the house, tinker

faire du canoë

faire du cheval: ride horseback

faire du crochet

faire du dessin // dessiner: draw

faire du jardinage // jardiner: garden

faire du jogging

faire du judo

faire du kayak

faire du patin(age) // patiner: skate

faire du patin à roulettes/du skating: roller skate

faire du point de croix: cross stitch

faire du roller: roller blade

faire du quad: do fourwheeling

faire du scrapbooking

faire du ski // skier

faire du ski nautique: water ski

faire du ski de descente/de piste: downhill ski

faire du ski de fond/de randonnée: crosscountry ski

faire du jet ski / faire du scooter sur mer

faire du snorkeling

faire du snowboard / faire du surf des neiges

faire du tir à l'arc: do archery

faire du tricot // tricoter: knit

faire du vélo / faire du VTT: bike / mountain bike
(faire de la bicyclette, faire du cyclisme)
Feminine
faire de la boxe // boxer: box

faire de la lutte // lutter: wrestle

faire de la marche: walk for exercise

faire de la motoneige: snowmobile

faire de la natation // nager: swim

faire de la peinture // peindre: paint // paint, paint a surface

faire de la planche à voile: sailboard

faire de la plongée // plonger: dive

faire de la plongée sous-marine: scuba dive

faire de la plongée avec masque et tuba / plonger avec masque et tuba: snorkel

(faire du snorkeling)

faire de la randonnée: hike

(faire des randonnées = do hikes)(faire une randonnée = do a hike)

faire de la voile: sail
Vowel (de l')
faire de l'alpinisme: mountain climb

faire de l'artisanat d'art / faire de l'art artisanal: do arts and crafts

(faire des travaux manuels)

faire de l'équitation / monter à cheval: horseback ride

faire de l'escrime: fence

faire de l'haltérophilie: do weightlifting
B. Without a preposition.
Masculine
faire le ménage: do housework
faire les mots croisés: do crosswords
Feminine
faire la chasse (hunt) // chasser: hunt (Note: faire du chasse-neige = to snowplow)
faire la lessive: do laundry
faire la vaisselle: do the dishes
faire la cuisine // cuisiner: do the cooking, cook