Online Help With Verb Conjugation: Foreign Languages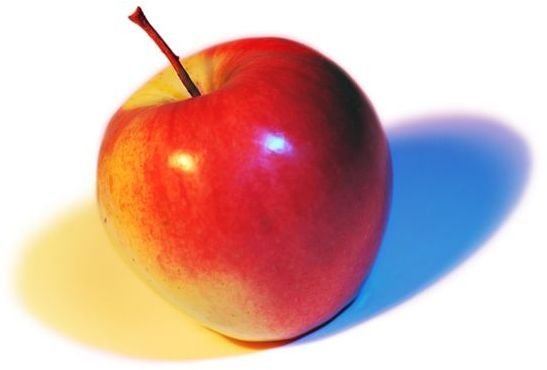 He apple.
Well, that says a lot.
Is it, he eats the apple? Or maybe, he was eating the apple. Or maybe, he will eat the apple_._ Or maybe he's not eating the apple at all, maybe he _takes_ the apple, or maybe he _has stolen_ the apple.
And then… there's all those other languages. Il d__é__teste ce pomme? Aber vielleicht er liebt den Apfel…
The conjugation of verbs is one of the most critical parts of coherent communication, and it's (in)famously difficult. Students of foreign languages often memorize frustratingly large tables of exceptions to the myriad rules for each and every tense. Mercifully, along with the advent of the Internet also came the proliferation of websites to help out a bit, no matter what the language.
Verbix
Arguably the most best option, Verbix.com is a non-profit site that includes useful features for conjugating verbs in a hundred-odd languages, from Afrikaans to Vulgar Latin (Eastern.)
The main feature is the online conjugator itself, where you plug in the infinitive of the verb you wish to conjugate and receive an impressive, if somewhat intimidating, array of the verb's various conjugated forms. It's a fantastic tool, whether you're only just learning a language or a fluent speaker who can't quite remember where to put that accent in the imperfect subjunctive.
They've got other cool features, too, including a "verb finder" and "language guesser" that will attempt to puzzle out the language from any input you provide. Their VerbWiki provides some background for the languages and also some of the logic (or lack of) behind the verbs. They also offer free and paid versions of their software for download.
Be warned: this site does not instruct you on how to properly utilize the verb once conjugated within the context of a sentence structure. Nor does it inform you, for example, of the substantial semantical differences in a subtle change of helping verbs. Verbix, like the other verb conjugating sites featured in this review, is one of many tools to be utilized in communication in foreign languages.
About
Though verb conjugation is not the main feature of About.com, it does offer excellent free verb conjugation services. There's not just verb conjugation here, however. About.com also features articles on how to use these conjugated verbs within the context of actual sentences. For many languages they also offer "deconjugation" and translation services, which serve as outstanding supplements to whatever you're trying to accomplish. Here is the link to the page where you can access the French verb conjugator.
However, while About.com is excellent for mainstream languages, it does not delve into those that are more obscure and less-spoken as Verbix so does. Also, because verb conjugation is not the main feature of About.com, you have to search a bit to find the conjugating services.
Other Sites
Though the previously mentioned sites are really the highlights, there are a lot of other sites out there that offer conjugation services either on the side or as their main feature.
Allverbs.com is another up-and-coming site with a lot of promise, with conjugating features in Spanish, French, German, Italian, English, Portuguese, Dutch, Finnish, Latin and Romanian. The support for existing languages is fairly thorough and promises to improve.
Another good site with support in French, English, Spanish and German is Reverso.net's verb conjugator, with easy links to associated translations and grammar articles.
Language-Specific Conjugators
There are also sites that are tailored for use in a particular language, which are worth looking for if none of the above suit your needs. French in particular has exceptionally good verb conjugation support on the web, with two extremely good sites in conjugationfr.com and verb2verbe.com.