The Life of Jane Austen & Common Themes in Her Novels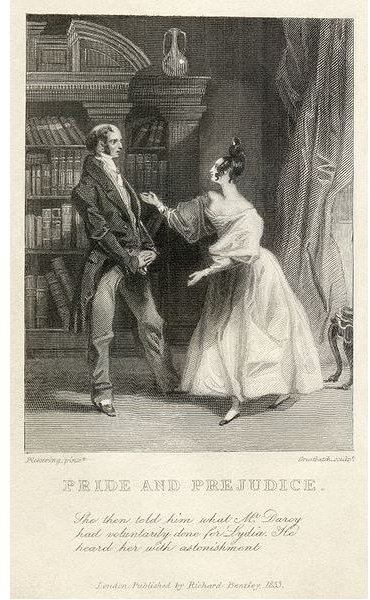 The Woman Behind the Novels
On Jane Austen's Life and Literature
To acquire better understanding of any given piece of literature, one must take into account the background of its author; for the splendor of the words and imagery mirror that of the mind and hand behind it.
If there is one striking common theme in Jane Austen's novels, it would be marriage. Romance is central in most of her written works, such as in Sense and Sensibility, Pride and Prejudice, Emma, and Persuasion, to name a few. The pursuit for true love was often depicted to have passed through a series of turmoil and rejection, of heartbreak and anguish; but the perpetrators of love stood victorious in the end.
However, it is rather ironic that although matrimony pervaded in her novels, it never came to be in her personal life. Her cherished desire for privacy left scholars with little evidence to support the existence of romances in her life, for a great number of her intimate letters were destroyed. But there were speculations of her failed chances for marriage - one, from her childhood love, and the other from a mystery man whose death came too soon before they even arrived at matrimony. Despite all those, there was no account of her bitterness in living a single life. Her romance with writing blossomed, and it was an affair that produced outstanding results, with the publication of numerous novels.
The road to her success as a writer was winding. Critics pointed out Austen's poor craftsmanship in terms of her novel's themes, with regard to the narrowness of her subject matter and the triviality that permeated in her works. She was also accused of creating characters with little emotions. Ian Watt, a critic, is quoted as saying her characters "have little appeal to those who believe thought inferior to feeling."
On the other hand, a number of writers expressed faith in Austen. Among those were Virginia Woolf and Rudyard Kipling. The former pronounced credit in Jane Austen by saying: "Of all great writers she is the most difficult to catch in the act of greatness." She contradicted the claims expressing the poor emotions displayed in Austen's characters. She later said s "a mistress of much deeper emotion than appears on the surface. She stimulates us to supply what is not there."
Thus was the life of woman who many knew little of her personal life, but whose characters immortalized in her works lived in the minds of their readers - critics or supporters.
Photo Credit: WikiCommons