Book Review: The Death and Life of Charlie St. Cloud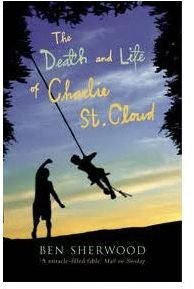 I first heard about The Death and Life of Charlie St. Cloud by stumbling upon the novel at a bookstore. At the time of this review, I knew there was a movie coming to theaters, so I wanted to know about the fuss. Immediately intrigued by reading the back cover, I raced home and dove right in to the pages.
About the Author
An award-winning journalist and best-selling novelist, Ben Sherwood once worked as an executive producer for Good Morning America. His other novels, The Man Who Ate the 747 and The Survivor's Club, have also earned critical acclaim. The Death and Life of Charlie St. Cloud was adapted to film and released the summer of 2010.
Book Summary
Charlie and his brother Sam set out from their home in a tiny New England town to have a little fun one evening. In a disastrous turn of events, they are both killed in a car accident until, miraculously, Charlie is resuscitated. It's been thirteen years since the accident. By day Charlie cares for the grounds at the cemetery where his brother is buried, but each evening at twilight Charlie keeps his promise to his brother, for it is some strange twist of fate in the universe that allows Charlie to visit with his little brother each night.
One day Tess Carroll enters Charlie's world at the cemetery and it's all he can do to stop thinking about the beautiful sailor. She is goal-driven, set on going down in history as one of the only women to sail around the world. But Tess is blinded by ambition. Her willingness to test her boat and her sailing skills places her in harm's way.
This Reader's Opinion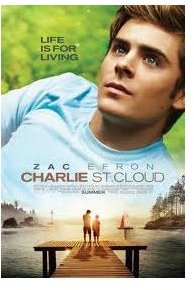 Ben Sherwood made it so incredibly easy to love this book. He wrote The Death and Life of Charlie St. Cloud like the enlightened everyman, keeping the mystery just beyond my reach and leaving me begging for more with each chapter. A mystical, emotional plot sits behind a lyric, flowing writing style that is reminiscent of great storytellers.
I enjoyed how the introduction and afterword provided the fireman medic's point of view. His saintly perspective put me in mind of miraculous acts, such as the one he performed for Charlie. Charlie's own miraculous ability of seeing his brother and his drive to save Tess made me realize this novel was not about the death that surrounds Charlie, but about the hope for what awaits everyone when it is their time to cross over into the afterlife.
It's a beautiful testament to the higher power that surrounds us all and provides the energy for those miraculous events, the unexplained mystery that makes the desperately impossible a profound possibility.
Make sure you put The Death and Life of Charlie St. Cloud on your reading list. Once you pick it up, you will not be disappointed. The magic of this novel will stay with you always.
Article Resources
Sherwood, Ben. The Death and Life of Charlie St. Cloud. Bantam Books, New York. 2004.
Ben Sherwood's home page: https://bensherwood.com/