Biography of Dorothy Parker, American Poet, Critic, Satirist and Short Story Writer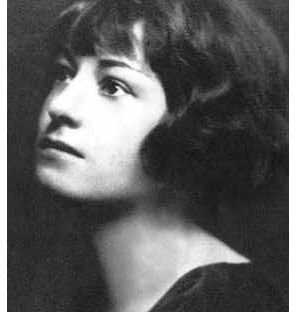 Early Life
Parker was born August 22, 1893 to Jacob Henry and Eliza Annie Rothschild at their summer home in New Jersey. Her mother was Scottish and her father was a German Jew. Parker says her parents got her back to their Manhattan apartment as soon as possible so she could be a proper New Yorker.
Her mother died just before her fifth birthday. Her father remarried two years later to Eleanor Frances Lewis. Parker hated her father and stepmother, claiming physical abuse. She refused to call Eleanor anything but "the housekeeper."
She attended the Roman Catholic elementary school at the Convent of the Blessed Sacrament despite having a Jewish father and a Protestant stepmother. Parker said she was asked to leave after calling the Immaculate Conception the "spontaneous combustion."
Her stepmother died in 1903. Her father died ten years later. Parker made her early living by playing the piano at a dance school. At night, she worked on her verse.
Writing Career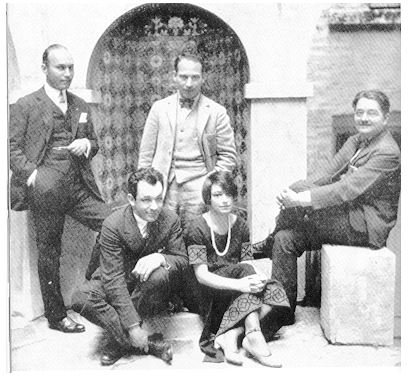 Parker sold her first poem, "Any Porch," to Vanity Fair in 1914. It satirizes the babble of upper-class ladies. She was hired a few months later by sister magazine Vogue as an editorial assistant. Two years later, she became a staff writer for Vogue.
In 1917, she married Wall Street stockbroker Edwin Pond Parker II. He was soon taken away to serve in World War I. Reacting to the strong anti-Semitism of the day, she joked that she got married to escape her Jewish name.
She began writing theatre criticism for Vanity Fair in 1918 when PG Wodehouse was vacationing. She met Robert Benchley and Robert E. Sherwood through the magazine. The trio began have lunch almost daily at the Algonquin Hotel. The group, which came to be known as the Algonquin Round Table, came to include members such as Harpo Marx, Edna Ferber and George S. Kaufman.
The circle was known for its scathing wit and sharp criticism of local characters. Often they would include each other's quotes in their own writing. Upon the death of notoriously quiet president Calvin Coolidge, Parker quipped: "How could they tell?"
Parker's searing criticism was very popular, but too often, she stung powerful producers on Broadway. Vanity Fair terminated her in 1920. Benchley and Sherwood resigned in outrage.
Parker continued to publish short stories and poems. In 1925, Harold Ross founded The New Yorker. Benchley and Parker were on the board of editors. She became famous for short, biting poems. Many were about her unsuccessful romantic affairs. Some played with the idea of suicide.
Over the next fifteen years, Parker published around 300 poems in Vanity Fair, Vogue, The New Yorker and Franklin Pierce Adams' column, "The Conning Tower." Her first volume of poems, "Enough Rope," was published in 1926. It sold 47,000 copies. Some reviewers applauded her salty disillusion while others called it "flapper verse."
Nevertheless, she was famous. She published two more books of poetry and two more collections of short stories in the next decade.
Broadway and Hollywood
Parker worked with playwright Elmer Rice on Close Harmony. The play was well reviewed but closed after only 24 performances. She continued to review books for The New Yorker under the penname Constant Reader. Her famous reaction to one of A Milne's Winnie the Pooh stories was: "Tonstant Weader fwowed up." Her reviews became popular reading for entertainment rather than information and were later published collectively in 1970.
Parker divorced her husband in 1928 and went on to have multiple love affairs. She became pregnant from her relationship with playwright Charles MacArthur. She remarked, "How like me, to put all my eggs into one bastard." She chose to have an abortion. Soon after, she attempted suicide.
In 1927, she participated in protests to stop the execution of Nocola Sacco and Botolomeo Vanzetti. They were Italian-born anarchists convicted of murder during an armed robbery in Massachusetts. The evidence convicting the men was shaky. Many believed their political views were the reason for their execution. Numerous writers, artists and academics protested, but the executions were not stopped. Parker would continue to be active in socialist causes and fight against big government.
In 1934, she married actor Alan Campbell. He was reported to be bisexual. Parker said he was "queer as a billy goat." They moved to Hollywood and began work for Paramount Pictures. They started small, but before long were making up to $5000 per week. The pair worked on more than 15 films.
Parker, Campbell and Robert Carson wrote the script for 1937's A Star is Born. The film was nominated for an academy award.
She became more involved in politics. She founded the Hollywood Anti-Nazi League in 1936, although the FBI suspected it was a communist party front. She reported on the Spanish Civil War for the communist magazine The New Masses. By 1950, the FBI had a 1000-page file on her because of suspected communist involvement. Joseph McCarthy had his eyes on her. She was blacklisted from Hollywood.
Death
Parker and Campbell divorced in 1947 but remarried in 1950. Their relationship was stormy, marked with affairs and increasing alcohol consumption. She moved back to New York in 1952. She wrote book reviews for Esquire. Her work grew more and more erratic with her own substance abuse.
She returned to Hollywood and reunited with Campbell. They worked together on several projects that never made the screen. He committed suicide by drug overdose in 1963.
Parker returned to New York, occasionally becoming a guest on radio shows. She wrote material for the Columbia Workshop.
June 7, 1967, she died of a heart attack. She left her entire estate to Dr. Martin Luther King, Jr. After his death, the property was passed on to the NAACP.
Resumé
Razors pain you;
Rivers are damp;
Acids stain you;
And drugs cause cramp.
Guns aren't lawful;
Nooses give;
Gas smells awful;
You might as well live.
References