What Is An Assessment Test?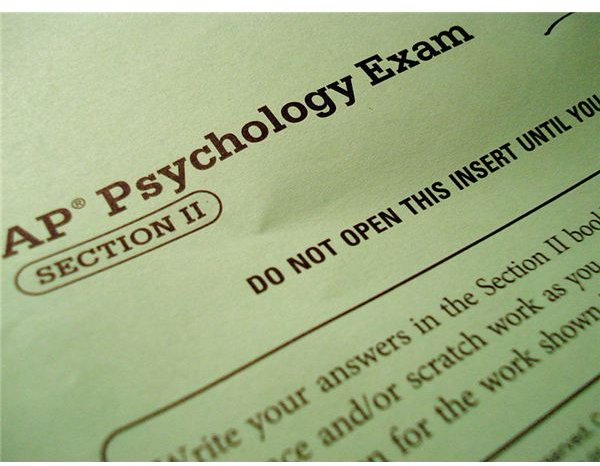 Assessment tests are used to gauge the knowledge and skills of students. After establishing an average based on students scores, a standardized result can be generated for each student who takes the test. Assessment tests for homeschool children are required in most states. You should check with your state board of education or homeschool league to find out if your state requires such testing and if so, which tests are approved in your state. Even in states where tests are not required, some find it useful to administer tests to their homeschoolers to better enable them to plan future curriculum based on the level their child is at. This article will discuss four of the more popular assessment tests homeschoolers can choose from and what they entail.
The Iowa Test of Basic Skills
The average cost of this test is about $40. The test is administered by level. Each level corresponds to a grade level. The test is divided into sections based on subject matter. Subject matters include: Math, Science, Social Studies, Language, Reading Comprehension, Vocabulary, Listening and Word Analysis.
Students will select the answers that correspond to each question. On average tests take approximately 3-6 hours to complete, depending on which test level is being used. Tests through grade 2 are given orally.
Homeschoolers can get the tests through homeschooling venues, such as internet sites or homeschooling stores. Some school districts may allow students to test at the school when they administer the tests, others may have a special day for homeschoolers, or they may have a homeschool facility to test out of.
Stanford Achievement Test
The average cost of this test is $55-60. The Stanford AchievementTest is broken out by subject matter and is available is grades kindergarten through high school.
This test is multiple choice and also contains short answer questions, essay answer questions, math work and/or graphing, depending on what grade level test is being used. Each test section has a specified amount of time allotted to complete it.
You must be approved to administer this test. There is a form you must fill out and requirements you must meet to be eligible to become a test administrator.
California Achievement Test
You can order these tests if you are a homeschooler for $37 each.
Tests are multiple choice and vary in lenght from 1.5 to 5 hours depending on the test level and version of test being used.
You may also order pretests for a small fee as well if you desire.
Woodcock-Johnson Test Tests Of Achievement
The average fee for this test is $60-90. It is both oral and written, timed and un-timed, depending on which part of the test you are working on. The test is good especially for those with high anxiety when it comes to testing as it is given on a one on one basis. This test is designed for use with people ages 4 to adult.
This assessment test for homeschooling children must be given by an administrator. Parents cannot get a copy and administer it themselves. Contact an administrator in your area if you would like to use this standardized test for your children.
Basics Of Assessment Testing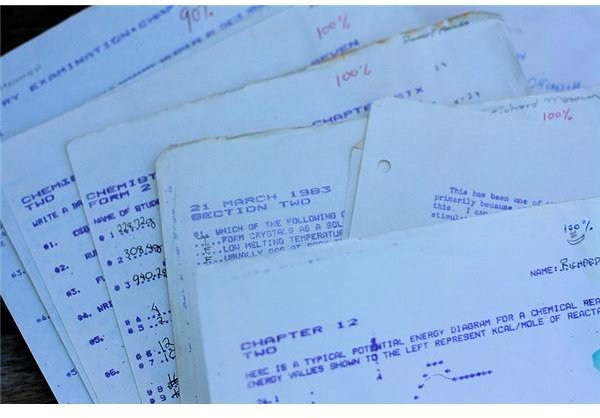 Most assessment tests are ordered through a homeschooling website or store and shipped to you. You then have an allotted amount of time in which to administer the test and send it back to be graded. You will receive a report once the forms are graded. Most testing suppliers will penalize you with an additional fee is you are late in returning test materials.
Most tests also have pre testing materials you can use to prepare your student with, if you want them to gain some practice. Test anxiety can have a negative impact so if students have never taken a test before it is a good idea to practice with a prep test so students are familiar with the process.
Parents can help by making sure kids are comfortable taking tests. Give them a comfortable, quiet space, #2 pencils and make sure children are well rested on the day of the testing.
The scores are more helpful if you consistently use the same assessment test for homeschooling children from year to year.
Assessment tests don't have to be a daunting task if you know how to get them and what to expect when taking and administering them. Use them to help develop new curriculum topics and to identify areas that need extra work, and don't focus too much on the actual score.
References
http://www.edudps.com/understandingtestingandtests.html
http://www.heav.org/testing/options/standardized/choosing.html
http://www.answers.com/topic/california-achievement-tests
Image: http://commons.wikimedia.org