Hunting Down the Freebies
Last year, when our son was four, we decided to homeschool for preschool. Originally I wanted to purchase a ready-made preschool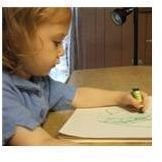 curriculum; however, as the first few weeks went along and I was making up my own, I realized there were a lot of free resources on the internet. Many sites offer everything for free, others have a limited quantity of free worksheets and then if you become as member, or subscriber, you get to upgrade and 'unlock' everything they offer. Many sites offer graphics in color, and if you have a color printer, this will liven up the page. If you are a classroom teacher, you may want to make a packet of supplemental worksheets to send home with your students. Here are a few downloadable worksheets I've found to be helpful.
Months Wheel Worksheet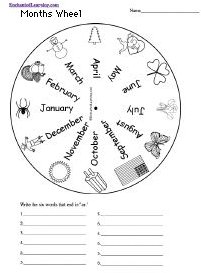 Enchanted Learning – This educational website has over 25,000 pages covering a variety of topics, with more new pages being added daily. Some of their material is free and some of it is only available to subscribers. They also have worksheets on the four seasons, and have materials that are bilingual.
Seasons Worksheet
Have Fun Teaching – This is another great site to get free printables. I like that the graphics are in color for the cut-out portion of this worksheet. This site also has flashcards and coloring pages, too.
Dressing for the Seasons Worksheet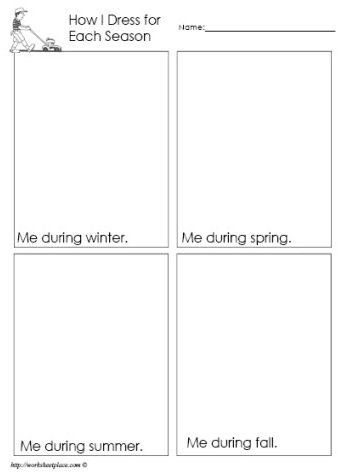 Worksheetplace.com – This website features worksheets designed by an experienced teacher. Besides the worksheet featured on the right, you'll find a seasons printable booklet and a worksheet on the way an apple tree looks during each season available at this website. Worksheetplace.com also has calendar pages for the months of the year.
Months of the Year Worksheet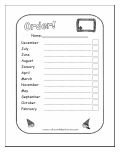 Math Worksheet Wizard – While this site is primarily geared towards math worksheets, the worksheet on the right helps review the months of the year, and work on math skills at the same time. This website has materials for Kindergarten through Third grade, and has options for custom-made worksheets as well as ready-made ones. The best part is that their materials are free!
Other Free Resources
DLTK: This site has been around for over 20 years. It is well-organized, and has loads of free worksheets, coloring pages, crafts and activities on the seasons and months of the year.
A TO Z TEACHERSTUFF: I use this site a lot as a homeschooling Mom. I have found it easy to use and the contributors' ideas are creative. There are months of the year and seasons worksheets on this site as well.
TOOLS FOR EDUCATORS.COM: This site is one where you can type in the material you want to cover and it will make a worksheet for you. You can create crosswords, word searches, match-ups and more.
Consider Making a Donation
As you hunt for free worksheets, you may want to consider making a donation to the website you use to make sure the website is around for a long time. There are plenty of resources available, so, if you're vacillating between buying curriculum and finding freebies, start with a basic internet search and you will be amazed at the options!